New President for Australian Karting Association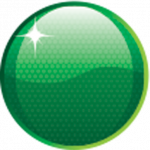 Simon Whiting has replaced Trevor Crane as the National President of the Australian Karting Association.
Whiting was voted in at the Association's Annual General Meeting held in Queensland at the weekend.
Whiting first became involved in the sport in 1987 and over the past 20 years has held various positions within the Association, including National Vice-President since 2007 and several years on the New South Wales Executive.
"I've seen a lot of things throughout my time in the sport, some good, some bad, but overall it is a great sport and provides so much enjoyment for so many people," said Whiting.
"I believe we are entering a new era of karting and I look forward to leading the Association into these exciting times.
"Last year was quite a challenging one in the fact that the licence holders have taken up the transponders as the AKA has implemented the new timing and CM:S system.
"Over the last 12 months we have returned a considerable amount of the sport's money to the clubs and states in the licensing system and we are hoping to continue to return more to over the coming years.
"The implementation of the CM:S system will provide the Association with more statistics and a clearer understanding of the trends that are happening within our sport.
"It is evident that the CIK Stars of Karting Series has been embraced by the karting community and has provided the Association with a series that everyone involved in the sport can be proud of.  Next year we will be expanding this into a five-round series.
"The National Executive and National Karting Council (NKC) also made some changes across the weekend to further embrace the industry as they are a crucial part of the sport and can provide valuable input into where we can improve."
Whiting is joined on the National Executive by Victorian David Murray as Vice-President while Max Laybutt and Pam Arnett who retained their positions as National Treasurer and Secretary respectively.
Laybutt, one of the founding members of karting in Australia during the early 60s, was also awarded Life Membership of the Association on Friday night.