Alex Davison: Diary from the South – Day 3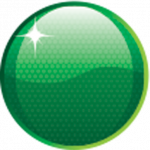 Here is the third and final column from IRWIN Racing driver Alex Davison as he tours North Carolina and Tennessee. Here Alex writes for Speedcafe.com.au about the IRWIN Tools Night Race at Bristol Motor Speedway. For his diary from Charlotte click here and for his first day at Bristol click here.
Enjoy
One of the great things I love about motorsport is its history. Tracks, teams, championships, people – the stories to be told never end.
It was a pretty amazing experience to be on the ground to witness history at the Bristol Motor Speedway.
The fans seemingly hate Kyle Busch, but there is no doubting he is good.
When Kyle collected victory in the inaugural IRWIN Tools Night Race at Bristol he became the first driver to win a NASCAR Truck, Nationwide and Sprint Cup race on the same weekend – that was pretty cool! Busch dominated the event – in fact he made Bristol his own all week, which is more than impressive in itself.
While the majority of the 160,000 fans did not like the result, there is no doubting that his win was one the highlights of this week's trip to the US with IRWIN Australia boss Nick Pritchard and my V8 Supercar team owners, Ross and Jimmy Stone.
It was like an Australian motorsport reunion in pit lane before the race.
The Australian crew around Marcos Ambrose's car before the race included Owen Kelly, Tim Leahey, Paul Weel, George Miedecke, Marcus Marshall, Ross and Jimmy Stone, I and even my brother Will! It was great to catch up with so many people in a social atmosphere – at a track, but away from racing if that makes any sense.
Funnily enough we all had our pictures taken with Ambrose to remember the occasion, but there were a couple in the group that would have been happy enough to tap him into a fence just a couple of years ago.
The build up to the event was fantastic. The amount of respect and sense of history at a race like this is really one of the things that I admire about NASCAR.
It was great to hear some of the old stories come out from Ross and Jimmy, who I think were blown away by the whole experience, despite everything they have seen in the sport. Jimmy told some stories about his time in some of the great eras of the sport, but was still excited to have his photo taken with Marcos and his Crew Chief Fran Kerr as well as Carl Edwards (his favourite NASCAR driver) in pit lane – his life is this sport!
It was quite a funny experience to leave the pit lane as the engines started and head back to our IRWIN corporate box high above the stands. As a driver it is something that you rarely get to experience.
As a naming rights sponsor IRWIN did an amazing job leveraging their involvement and I have to thank Nick (Pritchard) and the team for organising this tour and making all of us feel so welcome. As a reward, IRWIN etched their brand in history alongside Kyle Busch.
The party continued well into the night as a team of dozens of people finally had the time to relax – at least a little bit before the final wash up begins.
The IRWIN Tools Night Race at Bristol is one of the greatest motorsport events in the world and I am lucky enough that our major corporate partner in IRWIN is so heavily involved.
I know that many people in the V8 Supercar series took holidays and other breaks during the last few weeks, but I don't think there were too many who enjoyed themselves as much or had as many experiences as I have been provided thanks to their sponsor.
Now I look forward to getting back home and giving IRWIN Tools another reason to celebrate in the next three endurance events with my teammate David Brabham.
If there is one thing you need to do before you have done enough – get to Bristol!