Will Power takes record pole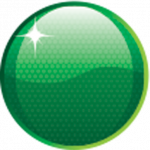 Will Power has earned his IZOD IndyCar Series-record eighth PEAK Performance Pole Award of the season at the Indy Grand Prix of Sonoma.
Power, who was seriously injured at this event last year, posted a quick lap of 1:16.5282 seconds with 80 seconds left in the 10-minute session on the 3.73-kilometre, 12-turn Infineon Raceway to claim the pole for the 75-lap race. Helio Castroneves (1:16.5652) will join his Team Penske teammate on the front row.
"It is important that we start up front here," said Power.
"This is the toughest series I have ever raced in. It is just so tight now. You can't leave anything on the table."
Dario Franchitti (1:16.9437), who enters the race 42 points behind Power in the championship standings, will share Row 2 with Alex Tagliani (1:17.2068). Ryan Briscoe (1:17.2109) and Scott Dixon (1:17.3470), who extended his series-record streak to 45 consecutive top-10 starts, will be on the third row.
With a minute left in Round 2 of qualifying, the Toowoomba driver was on the outside of advancing by four-tenths of a second to Justin Wilson of Dreyer & Reinbold Racing. The team waited on the time Power posted on a used set of Firestone alternate tyres, opting to save a sticker set for the projected Firestone Fast Six pole run.
"I knew it was going to be really tight," said Power
"We took a risk in the second session and almost didn't get through. Not getting through that second round would have been a disaster.
"I set a time on old tyres I thought would get me through, went out and did a slow lap.  I said on the radio, 'You guys have to tell me, do you want me to go or not?' They said, 'Pit, because it looked fine.' Suddenly heaps of people went across the line and I went down to seventh. Through the pit lane out, you have one lap. That was on new tyres, so I had to get it done."
The quick change was to the sticker set — the softest tyres in Firestone Racing's inventory.
"Halfway around that lap on my dash I was two-tenths down," Power said.
"I figured I'm done. It's going to be tough to make that up. But I made it up, which was surprising. It was very tight."
The lap of 1:16.8072 put him fourth of the six advancing.
Wilson, who didn't leave anything on the track in the No. 22 Z-Line Designs entry, was left in the cold by 0.0088 of a second. He'll start seventh and be on Row 4 with Ryan Hunter-Reay of Andretti Autosport. Eight different teams were represented in the top 12.
Tagliani, driving the No. 77  was making his second appearance (the first since the opener in mid-March in Brazil) in the Firestone Fast Six. The effort followed his leading 30 laps and finishing a season-best fourth at Mid-Ohio.
Here Will Power talks about his pole position at Sonoma