Sebastien Loeb in control in Germany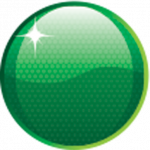 French superstar Sebastien Loeb is five stages away from winning Rallye Deutschland for an eighth time after completing day two of the World Rally Championship qualifier with a lead of 35.7 seconds over factory Citroen team-mate Dani Sordo.
The 36-year-old six-time defending World Champion has never been beaten on Germany's all-asphalt event since it joined the WRC schedule in 2002. That run looks set to continue when the rally draws to a close in Trier on Sunday afternoon.
Loeb was fastest on three of Saturday's eight stages in his Citroen C4 WRC. Although Sordo drew close when he edged Loeb on the day's second test, Loeb was able to pull clear with a measured drive through the daunting 48-kilometre Panzerplatte stage, the 10th of the rally.
He maintained his advantage throughout the afternoon's four tests, which included a repeat of the Panzerplatte run and were held in baking sunshine. Such has been Loeb's dominance, he even found the time to experiment with his tyre choice by running the soft compound Pirelli PZero tyre on the first three stages of Saturday afternoon, even though the rubber is more commonly used in cool and damp conditions.
"We just wanted to see how the tyre was and really it was just the same, very good in fact," said Loeb.
"My lead is more than it was in the morning and for that reason I am happy tonight but I know there is still a long way to go and anything can happen."
Sordo, who posted the fastest time on three stages today, was satisfied with his performance but was slightly frustrated that he hadn't been allowed to fight his team leader for victory.
"I drove to the same splits as Sebastien and it's frustrating I cannot do more but I have to finish the rally in a good position," said Sordo.
Jari-Matti Latvala started the day in third overall in his factory Focus but dropped to fourth behind Sebastien Ogier when he spun on the first Panzerplatte stage. He admitted catching Ogier on the final day of the rally would be a tall order.
"When there is distance there is hope and I have not given up but it's going to be very difficult to catch Ogier,"said Latvala.
"He is very fast and I don't think I can go any faster."
While Latvala remains on course for a strong haul of points, his team-mate Mikko Hirvonen faces the prospect of restarting on Sunday under SupeRally regulations after his Focus suffered transmission failure a handful of kilometres from the end of stage 13.
Hirvonen's misfortune promoted Francois Duval to fifth, even though the Belgian had problems of his own to contend with. His Focus lost turbo pressure five kilometres from the end of stage 13 and he also reported his car's water temperature was high.
But things got a lot worse for Duval when he rolled seven kilometres from the end of stage 14 after he took a right-hander too quickly. Duval and co-driver Denis Giraudet suffered bruising and had been taken to hospital for checks.
Petter Solberg's C4 also required extra maintenance at the remote service on Saturday afternoon. The Norwegian privateer had cut a right-hander too tightly on stage 12, bending his car's steering in the process and leading to a sluggish time through the day's penultimate stage. But his mechanics were able to rectify the damage and he repaid their hard work by going fastest of all on the second run through Arena Panzerplatte.
Kimi Raikkonen is sixth overnight despite losing time with an overshoot on stage nine and a broken right-rear anti-roll bar link, which he had to nurse throughout stage 10. Matthew Wilson is seventh overnight, one place ahead of Hirvonen, who is classified in eighth. Ken Block and Dutch privateer Mark van Eldik complete the top 10.
Check out the spin to Jari-Matti Latvala
Day 2 Positions – Rallye Deutschland
| | | | |
| --- | --- | --- | --- |
| No | Driver | Car | Time |
| 1 | Sebastien Loeb | Ford Focus RS WRC | 3:05:21.6 |
| 2 | Dani Sordo | Citroen C4 WRC | +0:35.7 |
| 3 | Sebastien Ogier | Citroen C4 WRC | +2:07.1 |
| 4 | Jari-Matti Latvala | Citroen C4 WRC | +2:23.7 |
| 5 | Petter Solberg | Citroen C4 WRC | +5:16.0 |
| 6 | Kimi Raikkonen | Citroen C4 WRC | +7:24.4 |
| 7 | Matthew Wilson | Ford Focus RS WRC | +7:43.9 |
| 8 | Mikko Hirvonen | Ford Focus RS WRC | +12:27.4 |
| 9 | Ken Block | Ford Focus RS WRC | +12:38.9 |
| 10 | Mark van Eldik | Subaru Impreza WRC 08 | +14:10.9 |