Magic finish to Magic City Showdown opener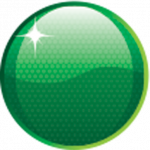 Championship leader Joey Saldana inched out Steve Kinser in the closest finish of the 2010 World of Outlaws Series during the opening night of the Magic City Showdown at Nodak Speedway in Minot, North Dakota.
Saldana led on the white flag lap, with Kinser sliding him coming off turn four to take the top spot. The pair then drag raced down the front straightaway with Saldana winning by mere inches over the 20-time series champion.
For Saldana, it was his 70th career World of Outlaws A-Feature win, tying him with Dave Blaney for seventh on the series all-time win list.
"That was amazing," said Saldana.
"I wasn't getting through those lapped cars too good and didn't want to change anything up and he almost beat me.
"I thought I had just lost the race. He was sliding across there and there was no grip across the middle and I just got lucky and got back underneath him and got the win."
With about 10 laps remaining, Kinser caught Saldana in lapped traffic and tried everything he could to get a run on him, finally achieving that on the final lap.
The different between the two in the points standings is now 13 markers with Saldana leading heading into the finale of the Magic City Showdown.
Haudenschild came home third aboard the Owens-Corning Fiberglass XXX in his first World of Outlaws race after sitting out a few weeks with a broken hand.
Jason Sides came home fourth ahead of Chad Kemenah while Craig Dollansky rebounded from a crash in the dash which led to his team trashing to get his car ready for the main event, finished sixth.
Donny Schatz, who was running second on the 10th lap when he suffered a flat right rear tire, charged back through the field after restarting 18th, to come home seventh in the Armor All/STP J&J.
World of Outlaws Sprint Car Series
Nodak Speedway; Minot, ND
A-main (35 laps)
| | |
| --- | --- |
| 1. | Joey Saldana |
| 2. | Steve Kinser |
| 3. | Jac Haudenschild |
| 4. | Jason Sides |
| 5. | Chad Kemenah |
| 6. | Craig Dollansky |
| 7. | Donny Schatz |
| 8. | Danny Lasoski |
| 9. | Brad Sweet |
| 10. | Paul McMahan |
| 11. | Jason Meyers |
| 12. | Lucas Wolfe |
| 13. | Sam Hafertepe Jr. |
| 14. | Casey Mack |
| 15. | Ben Gregg |
| 16. | Kraig Kinser |
| 17. | Chris Shirek |
| 18. | Kyle Fedyk |
| 19. | Jeremy Kerzman |
| 20. | Greg Nikitenko |
| 21. | Nick Shirek |
| 22. | Toni Lutar |
| 23. | Todd Mickelson |
| 24. | Dave Glennon |
World of Outlaws Championship Standings
| | | |
| --- | --- | --- |
| 1. | Joey Saldana | 6761 |
| 2. | Steve Kinser | 6748 |
| 3. | Jason Meyers | 6698 |
| 4. | Donny Schatz | 6582 |
| 5. | Jason Sides | 6537 |
| 6. | Paul McMahan | 6465 |
| 7. | Lucas Wolfe | 6271 |
| 8. | Craig Dollansky | 6242 |
| 9. | Kraig Kinser | 6079 |
| 10. | Danny Lasoski | 6072 |