Kyle Busch creates history at Bristol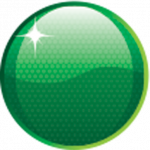 Kyle Busch has become the first driver in NASCAR history to win all three races in Truck, Nationwide and Sprint Cup on the same weekend at Bristol Motor Speedway.
After winning Thursday night's O'Reilly 200 in the Camping World Truck Series, he won Friday night's Food City 350 in the Nationwide Series and once again it all came together in the big one of the weekend – the IRWIN Tools Night Race over 500 laps.
Busch had to withstand the likes of David Reutimann and Jamie McMurray to win the IRWIN Tools Night Race at Bristol Motor Speedway. On Lap 429 of 500, Busch nosed past Reutimann after an intense 15-lap battle and pulled away to win.
In Victory Lane Busch's crew waved brooms to acknowledge the sweep.
"This is awesome I love the opportunity to come out here. I love Bristol. I love winning and to do it for the first in NASCAR to sweep a weekend is awesome," said Kyle Busch.
"I have been trying to do this since I got to NASCAR. Fortunately I was able to do it tonight."
The victory was Busch's fourth at the .533-mile track, his third of the season and the 19th of his career. McMurray was  third, followed by Clint Bowyer and Kasey Kahne.
The result was critical for Bowyer, who moved further ahead of Mark Martin in the battle for the final berth in the Chase. Bowyer overcame a pit road speeding penalty to finish in the top five while Martin could only manage 23rd.
With two races left before the Chase field is set after Richmond, Bowyer, 12th in the standings now heads McMurray by 100 points, Martin is a just a single point further back.
The two drivers who are guaranteed at least a tie for top seeding when the Chase begins — Jimmie Johnson and Denny Hamlin — had major issues in Saturday's race.
After leading 175 laps, Johnson was fighting for position on Lap 262 when contact from Juan Montoya's Chevrolet sent Johnson's Chevy spinning down the backstretch and into the Turn 3 wall. The pole-sitter lost 66 laps during repairs and finished 35th.
Hamlin snapped a drive shaft near the midpoint of the race and lost 26 laps in the garage while his crew replaced it. He finished 34th. The only consolation for Johnson and Hamlin is that each has a series-best five victories, good for 50 bonus points to start the Chase.
Marcos Ambrose drove through to the top-10, but not long after making his final green flag pit stop, he was amongst a number of leading drivers that got caught a lap down when a caution was called for debris. He finished 20th in front of former V8 team owners Jimmy and Ross Stone who were at Bristol courtesy of race sponsor IRWIN Tools. 
RESULTS: IRWIN Tools Night Race at Bristol
| | | | |
| --- | --- | --- | --- |
| 1. | #18 | Kyle Busch | Toyota |
| 2. | #00 | David Reutimann | Toyota |
| 3. | #1 | Jamie McMurray | Chevrolet |
| 4. | #33 | Clint Bowyer | Chevrolet |
| 5. | #9 | Kasey Kahne | Ford |
| 6. | #39 | Ryan Newman | Chevrolet |
| 7. | #42 | Juan Pablo Montoya | Chevrolet |
| 8. | #16 | Greg Biffle | Ford |
| 9. | #2 | Kurt Busch | Dodge |
| 10. | #17 | Matt Kenseth | Ford |
| 20. | #47 | Marcos Ambrose | Toyota |
2010 NASCAR Sprint Cup Series
Points Standings after Race 24 of 36
| | | | |
| --- | --- | --- | --- |
| 1. | Kevin Harvick | Richard Childress Racing | 3521 points |
| 2. | Jeff Gordon | Hendrick Motorsports | 3242 |
| 3. | Kyle Busch | Joe Gibbs Racing | 3170 |
| 4. | Carl Edwards | Roush Fenway Racing | 3113 |
| 5. | Denny Hamlin | Joe Gibbs Racing | 3108 |
| 6. | Tony Stewart | Stewart Haas Racing | 3107 |
| 7. | Jeff Burton | Richard Childress Racing | 3101 |
| 8. | Matt Kenseth | Roush Fenway Racing | 3095 |
| 9. | Jimmie Johnson | Hendrick Motorsports | 3077 |
| 10. | Kurt Busch | Penske Racing | 3073 |
| 11. | Greg Biffle | Roush Fenway Racing | 3055 |
| 12. | Clint Bowyer | Richard Childress Racing | 2920 |
| 26. | Marcos Ambrose | JTG Daugherty Racing | 2276 |
Check out Kyle Busch in Victory Lane