Car #3 – Castrol EDGE Endurance Countdown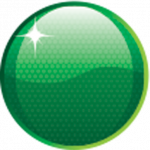 Today, the Castrol EDGE Endurance Countdown looks at the #3 Centaur Racing Holden Commodore VE entry of Tony D'Alberto and Shane Price.
For a one car team, this entry has been one of the revelations of the season. Using Walkinshaw Racing gear, the single-car Commodore effort, headed by Tony D'Alberto, has put in some giant-killing performances this year.
The 2007 Fujitsu V8 Series champ has taken some time to hit top form in the V8 Supercars, but now that he has, there could be no stopping him.
D'Alberto will be joined by former Fujitsu V8 Series driver Shane Price. The pair once competed against each other in karts, they banged doors in the Fujitsu Series, but now their combining their talents.
Is this car capable of a top five result? Or even better?
See below for today's Castrol EDGE Endurance Countdown – and there's more tomorrow!
Car #3 – Centaur Racing Holden Commodore VE
TONY D'ALBERTO
Age 24
Lives Melbourne, Victoria
Debut 2005 (with Fabian Coulthard)
Starts 5
Best Finish 6th (2007 with Steve Owen)
SHANE PRICE
Age: 23
Lives: Melbourne, Victoria
Debut: 2006 (with Jack Perkins)
Starts: 4
Best Finish: 16th (2009 with Steve Owen)
* All statistics relate to the Bathurst 1000