Car #19 – Castrol EDGE Endurance Countdown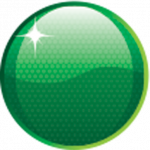 Today, the Castrol EDGE Endurance Countdown looks at the #19 Dick Johnson Racing Ford Falcon FG entry of Jonathon Webb and David Russell.
Jonathon Webb has been the revelation of the 2010 V8 Supercars Championship Series.
Currently 12th in the championship, Webb has been consistently fighting for top 10 places – but most importantly – when he hasn't be in a top 10 chance, he has been finishing races.
It has been an impressive season, and with the Dick Johnson Racing team currently on a high, and a new major sponsor on board, things could get even better in the next few rounds.
Webb's team-mate is David Russell, and it has been a long time between Bathursts for him. Early in his career, Russell drove at Bathurst with Jose Fernandez, but has since been confined to the sidelines, competing in either Porsche racing or the Fujitsu V8 Series. This is easily his best chance in the endurance races, and it could give him a strong platform to launch his career.
How will car #19 fair? Today's Castrol EDGE Endurance Countdown can be viewed below …
#19 Dick Johnson Racing Ford Falcon FG
JONATHON WEBB
Age: 26
Lives: Gold Coast, Queensland
Debut: 2006 (with Marcus Marshall)
Starts: 4
Best Finish: 14th with John Bowe (2007)
DAVID RUSSELL
Age: 28
Lives: Brisbane, Queensland
Debut: 2003 (with Jose Fernandez)
Starts: 1
Best Finish: Yet to finish race
* All statistics relate to the Bathurst 1000