Alex Davison: Diary from the South – Day 2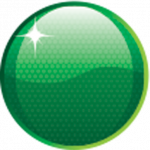 Here is the second of our columns from IRWIN Racing driver Alex Davison as he tours North Carolina and Tennessee. Here Alex writes for Speedcafe.com.au about his first day at Bristol Motor Speedway. For yesterday's diary from Charlotte click here.
Enjoy
Meet Delwyn Thornton – a shoe repairman from Brandon Mississippi!
He was one of hundreds of people I was fortunate to meet at the Bristol Motor Speedway today as part of the celebrations for the IRWIN Night Race at Bristol in Tennessee.
Brandon likes to ride his Harley with his wife Pamela; he is also pretty quick on the tools – IRWIN Tools of course!
As part of a national television telecast on Speed TV, Brandon collected the IRWIN Tools Ultimate Tradesman Challenge and walked away with a swag of prizes, including a brand new Ford Mustang – well, almost brand new after it is used as the official pace car in tomorrow's Sprint Cup race. He will also be the Grand Marshall of the event and be given the responsibility of uttering those most famous words in racing – Gentlemen Start Your Engines!
Not only that, he will go up against our own Australian Ultimate Tradesman Challenge winner at the World final back at Bristol in March next year – that deal will be for a possible prize of US$1 million. There's still UTC events to be run at V8 rounds at Bathurst, Surfers Paradise, Sandown and of course our own final at the Telstra Sydney 500 at Homebush in December.
The North American final of the UTC was just one of the great highlights of our second day of out IRWIN Discovery Tour with my team owners Ross and Jim Stone and IRWIN Australia boss Nick Pritchard.
It was like old school week here today. Not only was Marcos Ambrose running around in practice and qualifying for the NASCAR Sprint Cup race I also bumped into Tim Leahy, Paul Weel and V8XTRA's Briony Ingerson – as well as a dozen or so fans who all took their time to say hello.
I have never been to a NASCAR event before, but Bristol was always at the top of my list in regards to events that I wanted to do. I have been enormously fortunate that IRWIN's American arm became the naming rights sponsor of this event this year and so many of the company's marketing activities have been based around it. Ross, Jimmy and I have been treated like kings at Bristol today and the whole experience is something that I will never forget.
This race is something every race fan needs to do. The most interesting thing has probably been watching Jimmy at a race meeting without anything to do, except enjoy himself and be looked after. We were fortunate enough to be in the IRWIN suite overlooking the track on the start finish line and Jimmy was like a dog with two bones as qualifying went on and as the race started. It was almost like he did not know what to do as cars came in for pit stops or adjustments.
"I was watching the pit stops and someone in front of me stood up as the car hit the pit box and blocked my view, that has never happened to me before," said Jimmy.
I don't think I have ever laughed so much.
After watching Delwyn win the UTC we headed back up to watch the start of the Nationwide race – and what a race it was! The crash which saw Kasey Kane end up at 180 degrees sliding along the turn one wall was something else.
The battles continued all race until Kyle Busch finally took the win. It was his second in two days after claiming the Friday night truck race and tomorrow he aims for history with a win in the Cup event.
Can he do it? – only time will tell.
One thing is for sure, Delwyn will have a battle on his hands when the Australian UTC winner hits Bristol next year. His time of just under 29 seconds was impressive, but now the Aussies, including myself, now have something to aim at.
I look forward to tomorrow's Cup race and watching Marcos (Ambrose) strutting his stuff – it would be amazing to be here for his first Cup win after he finished third here last year.
Bring on the hot dogs, onion rings and another Bud – watching this race with another 160,000 fans is going to be huge and I cannot wait!
Cheers
Alex
Check out the Kasey Kahne crash