Dale Wood to line up with Jack Daniel's Racing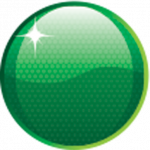 Young Victorian driver Dale Wood will complete the Jack Daniel's Racing line-up for the upcoming V8 Supercar endurance events at Phillip Island and Bathurst.
Wood has been a part of Kelly Racing right from the initial launch of the team in March last year, competing in the first five events of the 2009 season in the team's #16 Commodore as well as working full-time at the team's workshop in the signwriting and graphic design department.
The former Motocross champion now gets his best ever opportunity in V8 Supercars as he partners 2005 Bathurst winner Todd Kelly in the team's #7 Jack Daniel's Commodore.
It will be Wood's third Bathurst 1000 start, having scored solid top 15 results in his first two attempts at 'The Great Race' in 2008 with Tasman Motorsport and last season alongside Jack Perkins in a Kelly Racing Commodore.
"Todd and the team were happy with the job I've been doing to give me this opportunity and I'm rapt to go into these two rounds with as good a chance as anybody of being right up there in contention to win these races," said Wood.
"In my position and for all the other Co-Drivers out there, we all know that this year, with the new rules separating the full-time drivers, it's the main driver that is realistically going to win the race.
"It's the Co-Driver's job to go out there and circulate and not get caught up in any dramas and just keep handing the car back in perfect condition for the lead driver to be able to take home for the win or a podium."
Todd Kelly says that Wood's recruitment to Jack Daniel's Racing endurance line-up is a reward for his continued improvement, hard work and impressive efforts in testing and Co-Driver practice sessions so far this season.
"Dale has worked very hard over the last two years at Kelly Racing and we stick him in the car every opportunity we get at all our test days to give him a run and keep his eye in," said Todd Kelly.
"Dale is good in that he doesn't have an ego and he is not going to be concerned about not being in the car much in practice and qualifying. It's also good that he is one of the few guys that has jumped in my car and been quite comfortable in it without changing much at all, which is good for me.
"I'm confident that we can work quite well together as a pairing and that we will be a force at both Phillip Island and Bathurst, which are two tracks where we were very fast in the Jack Daniel's Commodores last season."
Wood's signing also confirms that Tasmanian driver Owen Kelly will partner two-time Bathurst winner Rick Kelly in the team's #15 Jack Daniel's Commodore, forming one of strongest driver combinations at this year's endurance events.
While the Jack Daniel's Racing team has locked in its driver line-up, so has one of the V8 Supercars wildcard entries. Matthew White Motorsport will soon announce that Ant Pedersen and Andrew Fisher will take the reigns of the #27 MWM Falcon BF.
Pedersen drove with MWM in the first three rounds of this year's Fujitsu V8 Series, while Fisher was set to drive with the Sieders Racing Team before it withdrew its Wildcard slot.