Rally Australia generates $27m for NSW economy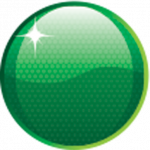 Last year's Australian round of the World Rally Championship, Repco Rally Australia, held in the Northern Rivers Region of NSW has reportedly generated $27million for the local economy.
An independent report released by Conics Limited (now RPS Group) has calculated that the Northern Rivers Region of NSW gained an economic impact (direct and indirect) exceeding $27 million. This comprised a direct spend in the Northern Rivers from people residing outside the region, of $17.465 million and an indirect additional impact of $9.918 million.
The report was based on data collected in surveys of spectators, media, corporate guests and officials during and after the event by Stollznow Research of Sydney and using on-line survey data of officials and ticket purchasers collected by Events New South Wales.
Expenditure by residents of the region was excluded from the calculation.
Conics also reported that there was a direct economic spend of $13 million plus an indirect economic benefit of $7.397 million for the state of New South Wales. This excluded all expenditure and impact from expenditure by residents of New South Wales.
The total economic impact of $27 million for the Northern Rivers Region is consistent with the projection made by Conics in its May 2009 report in which it predicted a total economic impact (direct and indirect) of $31 million.
The Conics Report also stated that "there will be other additional indirect economic benefits of a continued multiplier effect" because the money will "continue to "bounce" through the broader economy to third and fourth tier industries".