Pirelli completes first F1 tyre test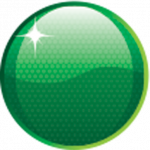 Italian tyre and rubber giant, Pirelli, took the first step of its return to the Formula One World Championship with Nick Heidfeld completing a two-day test at the wheel of a 2009 Toyota F1 car at the Mugello circuit.
Heidfeld, Pirelli's newly-appointed F1 test driver, sampled prototype versions of Pirelli's PZero Formula One tyre, which will be used by all Formula One teams from 2011 onwards under a three-year agreement with the FIA, world motorsport's governing body.
Pirelli is back in Formula One for the first time in nearly 20 years and replaces Japanese tyre maker Bridgestone. Pirelli has scored 44 Grand Prix victories from 200 starts and competes in a number of high profiled motor sports series including the World Rally Championship.   
The objective of the test, which was held in largely dry and sunny conditions at the Mugello circuit in Italy, was to begin the process of determining the front and rear tyre profile and construction that will be used as the basis of the new Pirelli PZero Formula One tyre.
"This was the first step of our return to Formula One and we are very satisfied with how the tyres performed and the information we were able to collect," said Pirelli's Motorsport Director, Paul Hembery.
"We concentrated on finalising the profile and the construction of the front and rear tyres, which is a process that we will continue over the next few tests that we carry out.
"Mugello has quite an abrasive surface with long and medium-high-speed corners as well as hairpins and quick changes of direction so it is quite a good proving ground. We are on target and we come away from this test with lots of data to analyse, which is exactly the situation we hoped to be in."
Pirelli's testing programme began less than two months since its agreement as the sole tyre supplier to the Formula One World Championship was finalised, a feat Hembery was quick to acknowledge.
"A lot of people have made a big commitment to get to where we are today in a very short period of time and the effort really has been incredible," said Hembery.
"The Toyota team has also been very professional and provided a good, reliable car and we are all very happy to begin our relationship with Nick Heidfeld who gave us a lot of good feedback and suggestions."
Pirelli will continue its Formula One tyre development programme later this month.