Molly Taylor set for Irish tarmac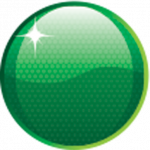 Molly and Coral Taylor will tackle the International Rally Northern Ireland, also known as the Ulster Rally from later today.
The fifth round of the British Rally Championship, the rally will run over two days and will consist of 206-kilometres of competitive tarmac stages.
Taylor is once again competing in the Citroen Racing Trophy class.
The rally kicks off with a ceremonial start in Antrim before crews head out on to the stages. A total of 14 stages will be run with the rally wraping-up around 5pm on Saturday.
The Taylor's prepared for the event by competing in the one-day Stonethrowers Rally in Tipperary two weeks ago, Molly has added confidence in her tarmac driving and has found it very beneficial having her mother along, helping to improve her pacenotes.
After four rounds of the Citroen Racing Trophy, Molly sits in third place in the Championship and is still in a good position to move further up the leaderboard.
"I've got a lot more confidence on the tarmac and these roads now so I am really looking forward to getting back into the good rhythm we had on the Stonethrowers Rally," said Molly Taylor.
"I am happy with our notes and I'm now itching to get out there!"
This will be the second BRC event that Coral has sat beside her daughter and is confident of a strong performance.
"Our preparation for the Ulster Rally has been really great," said the four-time Australian Champion co-driver.
"The roads are typical Irish roads with a bit of everything and some quite demanding sections. We have a shakedown for a couple of hours in the morning prior to the rally start at lunchtime today (Friday)."
"There are eleven Citroen C2R2 's in this event, so the competition is very strong."