John Briggs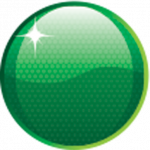 There's more to John Briggs than meets the eye. The businessman, turned racer, turned team owner, is almost an enigma. He was once one of the more outspoken team owners and was quick to give an opinion but few really knew who John Briggs was, due in part to his fragmented motorsport career.
Racing has been running through the veins of John Briggs for many years, long before he became a V8 team owner. He'd focus on racing, then turn his back on the industry for a period of time while he centred his attention on his business interests, then return for another crack at racing glory.
It's something that he's been doing for almost his entire life. After he sold his licences to Roland Dane in 2003 Briggs was not seen, or heard from, then in 2007 he re-surfaced, only to go MIA again 12 months ago. It's the Briggs way, and, while it was never planned this way, he has no issues with how his racing career turned out.
"My history in motorsport has been to get involved then step away for a number of years," John Briggs told Speedcafe.com.au.
"It hasn't been a planned thing it was just how the mop flopped. Once motorsport is in your blood it's hard to stay away from it."
Briggs was a driver long before he became a level one V8 supercar licence owner; he raced a myriad of different style cars, ranging from sports sedans, to F5000, Formula Holden and then Touring cars.
"I ran sports sedans as a young fella in the late 70s early 80s, in the Jim Richards, Bob Jane, Allan Grice era," said Briggs.
"I ran a Chevy Monza, I also ran a F5000 at the same time, getting a good result at the 1978 Australian Grand Prix. A few months after this I did a hill climb and cut it in half.
"(After this) I gave it away and went back to business for ten to fifteen years, I didn't do any motorsport really."
Briggs didn't return to racing until 1989 when he raced a Formula Holden. He enjoyed success on the track but again business distractions prevented him from doing a full season.
By 1995 Briggs was able to seriously tackle his racing passion. He bought an old sports sedan and won the championship the following year.
"We had a really good year, I think it was an eight race calendar and we won every race," said Briggs.
"We then ventured into what was privateer touring cars, I had a few wins and then went into the V8 main game, albeit with a quarter of the money we needed to have. I didn't really enjoy it, not having budget meant we really didn't have a chance and I've always been a very competitive person."
Briggs eventually purchased the Caterpillar team, which had come up for sale, including full sponsorship and a driver in John Bowe. He then had to make one of the toughest decisions of his life, to continue racing or become a full-time team owner.
"It was getting to the stage where the team needed full management and I needed to make the decision to be a driver or a successful team owner," said Briggs.
"Frankly I felt that given the shortage of funding on the Supercheap side, the better thing to do was honour my commitment to Caterpillar and try and do a good job with that.
"To do this I had to put my own interests to the side so I hung up the helmet as it were. That was disappointing because I felt I still had the youth to do okay albeit not running at the front but running competitively."
On taking over the team, Briggs developed a state-of-the-art workshop facility and expanded the team to three cars.
"I thought if I'm going to give up my driving aspirations I may as well take the team owner position seriously and extend the team," Briggs said.
"We built a facility at Bowen Hills (in Brisbane) and I'm told by others that it was the best facility in Australia and probably one of the best in the world at the time.
 "We went about growing that business and did a deal with Betta Electrical to run a couple of cars.
"We were running the Caterpillar car and the Betta Electrical cars; we had set the facility up specifically to run three cars."
 Three cars soon became two cars, when TEGA – the sport's technical ruling body – decided to reduce the size of the grid.
"TEGA came to me and said the series was over-subscribed," Briggs said.
"At the time I had one level one franchise that allowed me to run two or three cars, TEGA approached me suggesting that for the good of the field it would be good to limit the level one teams to two cars, which meant we were forced into a two car team.
"It was very disappointing and frustrating, absolutely. We did a lot of work to run a three car outfit but in the best interest of the series we agreed to do this."
Briggs decided to run the two Betta Electrical cars, standing down the Caterpillar entry.
"We really had to let the Caterpillar team go, we had no choice," said Briggs. 
"Betta Electrical only wanted to run two cars and we had a five year arrangement, where Caterpillar was an annually renewable deal. It wasn't a hard decision."
Little did Briggs know that European based Triple Eight Engineering was eying off a licence to race in the V8 Supercar Championship. Impressed with his Bowen Hills set-up, Roland Dane offered him a deal he couldn't refuse.
With several of his original staff still working at Triple Eight, Briggs keeps an eye on his former team.
"I must say it's quite satisfying to look at the guys that are still there," said Briggs.
"I feel like I've contributed to the team's success ever so slightly. I'm not taking anything away from them or Triple Eight because the fact of the matter is that they've done a far better job than I could ever have done.
"It has been nice to see the success there."
Briggs had many strong race results during his career. One of his favourite memories comes from the 1999 Bathurst 1000, while he is proud of the cars that he delivered to Triple Eight.
"We had a good car at Bathurst in 1999, we had a 35 second lead on the field, and we broke the lap record (before the day ended prematurely), that sticks in my mind," Briggs said.
"I think the other thing is when we handed the team over to Triple Eight; the first weekend that they ran, which was the same week they bought the team, Paul Radisich was quickest in qualifying at Sandown, so we handed over the team in pretty good shape."
Since leaving the sport in 2003 Briggs has focussed on his business.
"I'm a property developer and that takes all of my time these days," said Briggs.
"We do quite a bit in Tassie, some in Brisbane, but predominantly our interests at the present time are in Tasmania.
"This year I was planning on having a major crack at the GT Championship, but I had a prostate cancer issue I had to deal with.
"This really stopped me running. I figured with all that was going on it would take me a good twelve months to get my fitness back."
With his health on the mend Briggs again has one eye firmly focussed on racing again, something he hopes to resume later in the year.
"I'll run the Veskanda (sportscar) later this year and maybe run it next year," said Briggs.
"I wouldn't mind running in the GT series, I'm not sure if I'll do the whole series but I would like to do a couple of races.
"If we got a bit more serious next year in the GT Championship, I'd probably sell the Veskanda to focus more on that."