Former team owner proud of Triple 8 success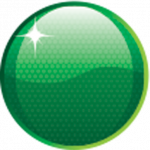 John Briggs, former owner of the level one V8 Supercar licences now held by Triple Eight Racing, is proud of TeamVodafone's success both on the track and off.
Briggs owned his own team for several seasons, running drivers like John Bowe, Paul Radisich and Dean Canto.
Several of the staff that he'd hired in his last two seasons stayed on to work with Triple Eight, which gives the Queensland based property developer a lot of personal satisfaction.
"I must say it's quite satisfying to look at the guys that are still there," said John Briggs.
"I feel like I've contributed to the team's success ever so slightly. I'm not taking anything away from them or Triple Eight because the fact of the matter is that they've done a far better job than I could ever have done.
"It has been nice to see the success there."
Roland Dane, team principal of TeamVodafone, approached Briggs in August 2003 wanting to purchase his level one V8 Supercar licence in the hope of running his own team.
Briggs sold his team, then known as Team Betta Electrical, and Triple Eight Racing was born.
"The Triple Eight guys were looking to take someone out (of the sport) and they liked what we had," said Briggs.
 "I guess they made an offer we couldn't refuse.
"We'd built at facility at Bowen Hills (in Brisbane) and I'm told by others that it was the best facility in Australia and probably one of the best in the world at the time, which they took over."
For more on John Briggs CLICK HERE for today's edition of 'Where are they Now'