Car #7 – Castrol EDGE Endurance Countdown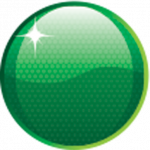 Today, the Castrol EDGE Endurance Countdown looks at the #7 Jack Daniel's Racing Holden Commodore VE entry of Todd Kelly and Dale Wood.
The V8 Supercars haven't headed to the endurance races without Todd Kelly at least being considered an outside chance at victory – but things are different this year.
Results have been hard to come by, and consistency even more so.
And his cause in the endurance races hasn't been helped by the new co-driver rule, which has meant he can't partner with his brother Rick.
Filling the breach is Dale Wood. While most punters might not know who he is, Wood is well entrenched in the team and has done enough miles in these cars to do a solid job.
These sort of races for Wood could make or break his V8 Supercars career …
How will car #7 fair? Today's Castrol EDGE Endurance Countdown can be viewed below …
Car #7 – Jack Daniel's Racing Holden Commodore VE
TODD KELLY
Age: 30
Lives: Melbourne, Victoria
Debut: 1998 (with John Faulkner)
Starts: 12
Best Finish: 1st (2005 with Mark Skaife)
DALE WOOD
Age: 27
Lives: Melbourne, Victoria
Debut: 2008 (with Mark Noske)
Starts: 2
Best Finish: 13th (2008 with Mark Noske)
* All statistics relate to the Bathurst 1000