Alex Davison: Diary from the South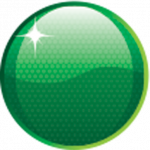 Here is the first of our columns from IRWIN Racing driver Alex Davison as he tours North Carolina and Tennessee. Here Alex writes for Speedcafe.com.au about his first day in Charlotte.
Enjoy!
Well what a day!
When IRWIN Australia boss Nick Pritchard offered me and Ross and Jimmy Stone a trip to the US during the V8 Supercar season break to be involved in the IRWIN Night Race at Bristol activities, he did not have to ask me twice.
After arriving in Charlotte, North Carolina late last night and struggling to get over the jet lag, Ross and Jimmy and I jumped on a first-day wave of activity. First stop was the IRWIN training centre at Huntersville where we were involved in a Master Class for customers and staff from around the world.
Not only did we learn more about the IRWIN products, but also went through the Research and Development centre which was a real eye opener. Ironically, this place has so many similarities to a race team with everything tested and re-tested to ensure longevity and reliability. There are also teams of engineers working around the clock on a range of new products.
Like most serious race teams there was not a speck of dust to be found, although it would be a little strange to see the boys at Stone Brothers Racing in white lab coats.
It was then off to NASCAR Hall of Fame which is located downtown in Charlotte.
This place opened in May and has already had 100,000 visitors through the door and you can see why – this place is incredible.
It really has something for everyone with the centre piece being the five inaugural inductees to the Hall of Fame – Dale Earnhardt, Junior Johnson, Bill France Sr, Bill France Jr and "The King" Richard Petty. Another five will be inducted each year and I think it will be a while before they cap out on the NASCAR legends deserving a spot.
The great thing about this place is the amount of technical information for the boy racers, the history for the enthusiast and the interactive stuff for kids and older fans. The Hall of Fame cost $US195 million to build and has more than 1000 exhibits. We only had a couple of hours there mixed with a few media commitments, but it is really a place you could spend a few days.
By the time we had finished, Jimmy was hungrier than a squirrel stuck in an empty garbage can, so we headed off to the Charlotte Motor Speedway for lunch at the "Speedway Club". This place is better than the members' lounge at Randwick or Flemington and is basically a five-star restaurant overlooking the start-finish line of the 1.5-mile speedway, which hosts the Coca-Cola 600 in May. This is really my first exposure to the world of NASCAR and as they say – everything in America is "huge".
After lunch we were hosted by Speedway boss Dan Farrell who graciously showed us around. This personal tour included a trip to the roof of the 160,000-seat speedway for a view from where the teams' spotters stand during a race. It was an incredible view and really provided a prospective of how enormous this place is.
Then Dan offered up an opportunity I could not pass up – to cut a few laps of the track! It might have only been in a rental van, but the laps provided an idea of the massive banking at this place.
I cannot imagine racing around this place with another 41 cars at 300kph-plus for 400 laps. These NASCAR dudes certainly earn their cash.
It was then time to continue our day as "race fans" with a visit to the Hendrick Motorsports shop where we took a look around their team's fantastic museum and got a general idea for the size of this organisation which is regarded as the most successful in the sport's modern era. Nestled behind a few paddocks of trees is basically a small town of massive buildings, lakes and car parks – everyone of them serving a major purpose in helping win motor races.
We then shot off to the Roush-Fenway facilities, which made all us Ford folks pretty happy – despite the doors being closed when we got there.
Next door was the Concord Airport where we then jumped on a plane for Bristol with another load of staff and customers from IRWIN.
We have just finished an IRWIN dinner after our flight and I cannot wait to get on the ground at Bristol tomorrow and get a look at one of the world's most famous race tracks.
Catch you all tomorrow.
Cheers
Alex