NASCAR set – Ambrose now eyes Sydney V8s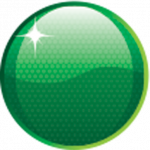 Just a day after announcing his return to the Ford ranks in 2011 from Toyota in the NASCAR Sprint Cup, Marcos Ambrose has told the Daily Telegraph's James Phelps that his first start since 2008 for the Blue Oval could be the Sydney Telstra 500 V8 Supercar event this December.
Not only does he want to race, but also take it to the likes of defending two-time V8 Supercar Champion Jamie Whincup.
"It is getting a bit boring with what Jamie is doing," said Ambrose.
"I will certainly do my best to beat him. He is doing a good job and you can't take it away from him.
"He is right at the top of his game and I would love to get an opportunity to race him."
Ironically Ambrose was set to run the Sydney race last year as a special entry with Stone Brothers Racing. However, at the time outside Phillip Island and Bathurst no 'wildcard' entries were allowed. This has been changed in the past month with wildcards set to be allowed for showcase events such as the race at Homebush on 3-5 December.
His preference would be back aboard an SBR Falcon. However, there is one major hurdle and that is that his 2011 primary sponsor in the US will be Stanley Tools a major competitor to IRWIN Tools, the backer of the #4 SBR entry of Alex Davison.
"But looking towards Sydney, it would be great to return to SBR," said Ambrose.
"They have been great for me and very loyal. If it's not SBR it will definitely be another Ford team."
Ford Racing Australia boss Chris Styring said Ambrose was odds-on to drive at the event after he signed on with Ford in the US.
"That will help for sure," said Styring.
"We will do everything to get him here and negotiations with a particular team are already advanced. It is almost certain that he will be here."
For James Phelps' full article click here