Farrell set to ignite the World Series trail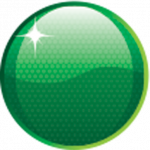 Western Australian Sprintcar livewire Ryan Farrell is set to light up speedways across the country this summer when he lines up for his second tilt at Australia's most prestigious series.
Farrell, who finished fourth during his debut series last year, will once again be lining up in the 16-round World Series Sprintcars championship with the Monte Motorsport outfit.
Farrell stood on the podium four times, starting with a third in the opening bout in Brisbane and finishing with another third in the series final at the Perth Motorplex last season.  In between he claimed a pair of seconds at Mt Gambier and Kalgoorlie.
With last year's performance exceeding the team's goal of a top five series result Farrell is aiming higher for 2010/2011.
"The series was probably a bit tougher than I thought, not so much the racing as I have experienced the racing at that level for quite a number of years, but certainly with all the travel," said Farrell.
"We were close to the front on most nights last year, but just had a couple of bad nights…you just have to be consistently at your best."
Farrell is the penultimate driver to be named in the newly expanded 15-driver contracted driver line up that already includes two Americans (Jason Johnson and Tyler Walker), two former series champions (Brooke Tatnell and Max Dumesny) and the reigning Australian champion (James McFadden).
2010/2011 World Series Sprintcars Schedule
Round 1 – Brisbane (November 20)
Round 2 – Toowoomba (November 27)
Round 3 – Hobart (December 4)
Round 4 – Latrobe (December 11)
Round 5 – Adelaide (December 26)
Round 6 – Murray Bridge (December 27)
Round 7 – Mt Gambier (December 28)
Round 8 – Avalon (December 30)
Round 9 – Warrnambool (January 1)
Round 10 – Brisbane (January 7-8)
Round 11 – Murray Bridge (January 14)
Round 12 – Adelaide (January 15)
Round 13 – Kalgoorlie (February 9)
Round 14 – Bunbury (February 11-12)
Round 15 – Manjimup (February 16)
Round 16 and Grand Final – Perth Motorplex (February 18-19).