Car #10 – Castrol EDGE Endurance Countdown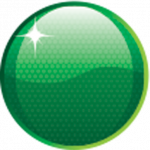 Today, the Castrol EDGE Endurance Countdown looks at the #10 Bundaberg Red Racing Holden Commodore VE entry of Andrew Thompson, Nick Percat and Ryan Briscoe.
Andrew Thompson has endured a shocking start to the 2010 V8 Supercars season.
The 22-year-old was one of the hottest young properties back in 2006, driving for Dick Johnson Racing in the Fujitsu V8 Series. He won the final two rounds of that year and looked like he could take career into Whincup-land.
Since then, he has been in and out of different teams – in both the Fujitsu Series and the Main Series – and hasn't been able to get a lucky break.
2010 was meant to be that year, linking up with Walkinshaw Racing's crack Holden squad, but he has been plagued with mechanical unreliability and a couple of weekend-ending crashes.
For the enduros, Thompson is set to be joined by young Fujitsu star Nick Percat at Phillip Island, followed by Australian IndyCar driver Ryan Briscoe at Bathurst. Stay tuned to Speedcafe.com.au for official driver combinations.
See below for today's Castrol EDGE Endurance Countdown – exclusive to Speedcafe.com.au – your daily racing fix!
Car #10 – Bundaberg Red Racing Team Holden Commodore VE
ANDREW THOMPSON
Age: 22
Lives: Gold Coast, Queensland
Debut: 2007 (with Alex Davison)
Starts: 2
Best Finish: 8th (2007 with Alex Davison)
RYAN BRISCOE
Age: 29
Lives: Charlotte, North Carolina, USA
Debut: 2006 (with Jim Richards)
Starts: 1
Best Finish Yet to finish race
* All statistics relate to the Bathurst 1000