Marcos Ambrose joins with NASCAR legend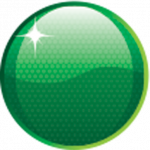 Two-time (2003 & '04) Australian V8 Supercar Champion Marcos Ambrose has confirmed his plans in the NASCAR Sprint Cup by signing a multiyear deal with Richard Petty Motorsports (RPM) and a return to the Ford Motor Company.
It has now been confirmed that Ambrose will drive the No. 9 Ford Fusion in the Sprint Cup Series with long-time RPM sponsor Stanley Black & Decker as the primary backer. Current driver of the No.9, Kasey Kahne will drive for Red Bull in 2011 before switching to Hendrick Motorsports in 2012.
The announcement ends any speculation that Ambrose would return fulltime to Australia and the V8 Supercar Championship Series in the foreseeable future. Although Ambrose has been targeted by V8 Supercar teams as a wildcard entry for the Sydney Telstra 500; a race that sits outside the NASCAR season.
"I'm very excited to join Richard Petty Motorsports," Ambrose said.
"It's an incredible honour to be able to race for a legend like the King and be a part of this organization. I'm also happy to be back with Ford Racing. The No. 9 team has been a very successful team in the NASCAR Sprint Cup Series. With the support of Ford and everyone at RPM, I believe we can continue that tradition of success. I'm also excited to join forces with Stanley."
Known as 'The King' Richard Petty is an undisputed legend in NASCAR racing. Member of the NASCAR Hall of Fame, his statistics include winner of 200 races, seven championship, the Daytona 500 seven times, 127 pole positions, 700 top-ten finishes and 1,185 race starts.
"We are very happy to have Marcos Ambrose join our team," Richard Petty said.
"He's a very talented and passionate driver and will be a great addition to our team."
Co-owner of RPM is George Gillett, who also part-owns the Liverpool Football Club in the English Premier League. Gilett's son, Foster, who is heavily involved in the family's business and sporting interests was a key player in signing Ambrose.
"We knew once Marcos became available that we wanted him to be a part of the RPM family," said Foster Gillett.
"He's a fan favourite and he's proven to be a tough competitor on track and believe that Marcos is a great fit for the Stanley Racing program."
Since leaving Australia for the US in 2006, Ambrose has driven for JTG/Daugherty Racing in the Truck, Nationwide and Sprint Cup Series. Originally that team was part of the Ford line-up, but since the end of 2008 a switch to a technical alliance with Michael Waltrip Racing had Ambrose aboard a Toyota.
"All of us at Ford are very happy to have Marcos 'back home,'" said Jamie Allison, Ford director of North American motorsports.
"We helped Marcos come to America and become a NASCAR driver because we believed in his talent, and loved the way he connected with Ford fans here and in Australia.
"Already a Ford champion in V8 Supercars, we believe his move to RPM will give him the car and equipment to win races and contend for the Chase for the NASCAR Sprint Cup going forward."
Ambrose finished 18th in the championship last year and went into 2010 with far higher expectations. However, the Tasmanian is 26th in points, but he believes the switch RPM will see him deliver from 2011.
"It's going to eliminate any question marks I've got about stuff around me and people around me," Ambrose said.
"If I can't get in victory lane and can't do what I believe I can, there will be no question marks left. It's very, very simple."
Ambrose said the JTG Daugherty team had clearly been fast on road courses and to an extent short tracks and superspeedways, but lacked the pace on the 1.5-mile ovals which make up the majority of tracks in the 36-race schedule.
"We haven't been fast enough, consistent enough on the [intermediate] ovals," said Ambrose.
"It's a question that needs to be answered. That's a primary reason why I thought I needed to make a change.
"Was it me? Was it a situation with the partnership [with Michael Waltrip Racing]? Was it the one-car team? … I believe that I'm as good as anybody out there and can win four championships just like Jimmie Johnson has done. Until you get to the point that you can prove or disprove what you've got, it's very hard to be sure. We'll find out in 2011."
With Brian Vickers out for the rest of the season for Red Bull Racing and Bobby Labonte waiting in the wings to replace Ambrose at JTG/Daugherty, there could be an opportunity for Ambrose and Kahne to get started with their new teams by the end of the year.
"You've got to let the ink dry first before you go down that path," said Ambrose.
"We'll work out any other details later on. Right now, we're set to start at 2011."
RPM is still to confirm a crew chief and other key personnel for 2011.
Here is Ambrose on ESPN