Car #6 – Castrol EDGE Endurance Countdown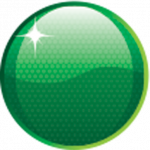 Today, the Castrol EDGE Endurance Countdown looks at the #6 Dunlop Super Dealers Ford Performance Racing Ford Falcon FG entry of Steve Richards and James Moffat.
Two-time Bathurst winner Richards is one of the stalwarts of the V8 Supercars category, but a number of issues this season has affected his championship. Only a handful of top 10 results have been forthcoming, although a strong run in the last round at Townsville could propel him into a good endurance season.
One unknown for Richards is the endurance form of his team-mate Moffat. The rookie will compete in his first V8 Supercars Championship Series races, and while he has also had a difficult season in the Fujitsu V8 Series, this pair can't be written off.
And for those with a nostalgic bone, this year is the 40th year since James' dad Allan Moffat's first Bathurst 1000 win …
But what does Noonan and Perkins think of this entry's chances? Check out today's edition of the Castrol EDGE Endurance Countdown – only on Speedcafe.com.au
Car #6 – Dunlop Super Dealers Ford Performance Racing Ford Falcon FG
STEVE RICHARDS
Age: 38
Lives: Melbourne, Victoria
Debut: 1995 (with Anders Olofsson)
Starts: 17
Best Finish: 1st (1998 with Jason Bright, 1999 with Greg Murphy)
JAMES MOFFAT
Age: 26
Lives: Melbourne, Victoria
Debut: 2010 (with Steve Richards)
Starts: 0
Best Finish: Debut in 2010
* All statistics relate to the Bathurst 1000