Car #9 – Castrol EDGE Endurance Countdown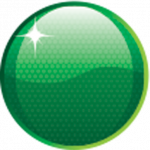 Today, the Castrol EDGE Endurance Countdown looks at the #9 SP Tools Racing Ford Falcon FG entry of Shane van Gisbergen and Johnny McIntyre.
Fast car, even faster lead driver, reliable co-pilot, championship contender – there's a lot to like about the #9 SP Tools Falcon at this year's V8 Supercars endurance races.
After a few seasons of wild antics, van Gisbergen has tempered his driving, and he is reaping the rewards. So far this year, he has recorded six podium finishes. Can he add another trophy to his increased collection?
Without doubt, this is McIntyre's best opportunity to score a big result in the V8 enduros – and if there ever was a chance of being a full-time V8 driver, this is his chance to prove his worth.
See below for today's Castrol EDGE Endurance Countdown – exclusive to Speedcafe.com.au – your daily racing fix!
Car #9 – SP Tools Racing Ford Falcon FG
SHANE VAN GISBERGEN
Age: 21
Lives: Gold Coast, Queensland
Debut: 2007 (with John McIntyre)
Starts: 3
Best Finish: 13th (2009 with Alex Davison)
JOHN McINTYRE
Age: 33
Lives: Nelson, New Zealand
Debut: 2004 (with David Besnard)
Starts: 3
Best Finish: 19th (2009 with Daniel Gaunt)
* All statistics relate to the Bathurst 1000