Bahrain to revert to original layout in 2011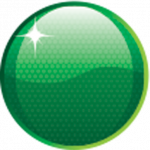 The Bahrain Grand Prix will be reverting to the original Bahrain International Circuit configuration for 2011.
The original 5.4km layout, as opposed to the 'endurance track' of 6.3km used in 2010, had been the circuit used since the venue hosted its first event in 2004 until this year.
The use of the extended layout was part of the celebrations that marked the diamond jubilee of the oldest and most prestigious racing series. It provided a unique opportunity to see the participating teams and drivers of the 24 strong grid navigate several new challenges and turns.
"It was important for us to celebrate this momentous occasion by doing something very unique and different," the circuit's acting chief executive Sheikh Salman Bin Isa Al Khalifa said in a statement.
"Since its inception in 2004 Bahrain International Circuit has continually set new standards in the world of international motorsport."
Seven-time World Champion Michael Schumacher, who won the inaugural event held at the Sakhir venue believes the original layout is very challenging.
"From a driver's point of view Bahrain is quite a challenge. Very tricky corner combinations," said Schumacher
McLaren's Jenson Button is very fond of the original layout and excited to see it return to the schedule for 2011.
"I'm a big fan of Bahrain as a country and I also really enjoy the circuit as there are some great fast-flowing sections where you can really push the car," said Button, who won the race in 2009
Hamilton rates the Bahrain event as one of his favourites on the schedule.
"I love the Bahrain circuit, it is one of the ones I really look forward to, like Monaco and Spa," said Hamilton.
"It is not so much for the track itself, but because of the facilities; the way the place is organised; the people. It is just such a great trip. It is one of the few places you go to without stress or hassle and you just feel so relaxed there."