Valentino Rossi signs two year Ducati deal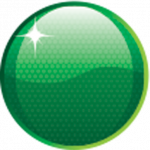 MotoGP superstar Valentino Rossi has made every red blooded Italian's dream come true by signing with the Ducati for the next two seasons.
Rossi's much anticipated move was confirmed on the Sunday evening after the Czech GP, which was won by his current Yamaha team-mate and championship leader Jorge Lorenzo (click here for race report).
The multiple world champion's move could see team sponsor Fiat as well as Australian crew chief Jeremy Burgess and other key team personnel move to Ducati alongside Nicky Hayden, taking the ride previously occupied by Aussie ace Casey Stoner, who will himself move to the factory Honda squad next season.
Rossi's move will set off a ripple effect through the paddock, which will likely see American Ben Spies join Lorenzo at the factory Yamaha team.
Spies spot at the Tech3 Monster Yamaha satellite team could possibly go to young Briton Cal Crutchlow, who has been impressive in the World Superbike Championship and races with backing from both Yamaha and Monster.
Ducati, who is rumoured to be paying Rossi over $20 million per season in this new deal, were delighted to bring in the seven-time top class world champion into its fold.
"We are delighted to announce that Valentino Rossi will be with us from 2011," said Gabriele Del Torchio, President of Ducati Motor Holding.
"He is a paragon of excellence in the world of motorcycling, coherent with our Italian company which is a standard-bearer for 'made in Italy' excellence. These are key values for success in technology, design and sportsmanship.
"In addition to the strong and passionate intent of both parties, this agreement has been made possible by the committed support of our shareholder Investindustrial and all the sponsors associated with the Ducati Marlboro Team, sponsors which have believed in this opportunity and share and support our choices."
Rossi will now try to build the Ducati squad into a world championship team after incumbents Stoner and American Nicky Hayden have suffered a mediocre season in 2010.
Rossi, already a world champion with Aprillia (125cc and 250cc), Honda (500cc and MotoGP) and Yamaha (MotoGP) would only further assert himself as one of the all-time greats if he can win a world title for the Italian marquee, who last won the MotoGP championship with Stoner in 2007.
"Firstly, Valentino is a great fan of motorcycles and so it has always been a pleasure for me to listen his opinions," said Filippo Preziosi, Ducati Corse General Director.
"Until the Valencia GP he will remain a competitor, one so great that he has always given a special value to our victories, but as soon as he rides the Ducati for the first time, we will work together on every single detail that will develop a bike capable of showing his huge talent.
"Working with Valentino is one of the most exciting things for every Engineer and it's good to know we will have this great opportunity next season."
Rossi, who will finish out this season with Yamaha as he continues to recover from the badly broken leg he suffered in a high-speed crash at Mugello, spoke in glowing – even somewhat romantic – terms about his work to bring the Yamaha machine from mediocre challenger to the top of MotoGP grid.
"It is very difficult to explain in just a few words what my relationship with Yamaha has been in these past seven years," said Rossi.
"Many things have changed since that far-off time in 2004, but especially 'she', my M1, has changed. At that time she was a poor middle-grid position MotoGP bike, derided by most of the riders and the MotoGP workers. Now, after having helped her to grow and improve, you can see her smiling in her garage, courted and admired, treated as the 'top of the class'.
"The list of the people that made this transformation possible is very long, but I would like to thank anyway Masao Furusawa, Masahiko Nakajima and 'my' Hiroya Atsumi, as representatives of all the engineers that worked hard to change the face of our M1. Then Jeremy Burgess and all my guys in the garage, who took care of her with love on all the tracks of the world and also all the men and women that have worked in the Yamaha team during these years.
"Now the moment has come to look for new challenges; my work here at Yamaha is finished. Unfortunately even the most beautiful love stories finish, but they leave a lot of wonderful memories, like when my M1 and I kissed for the first time on the grass at Welkom, when she looked straight in my eyes and told me 'I love you!'"