Helio Castroneves to race on Gold Coast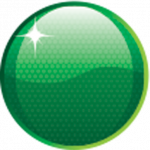 One of the great names of motorsport's recent era, Helio Castroneves, is the latest international star to be included on the entry list for this year's Armor All Gold Coast 600 on the streets of Surfers Paradise from October 22-24.
The three-time Indy 500 winner and current IZOD IndyCar Series star will co-drive with talented youngster Tim Slade in the Wilson Security entry, prepared by Stone Brothers Racing.
Castroneves was originally unavailable when invitations were first issued to what is shaping as the world's greatest touring car event, but his "dance card" was empty when asked if he could be a replacement for former F1 driver Heinz-Harald Frentzen, who retired from active competition this week.
The inclusion of Castroneves means that the field will now include the last four Indy 500 winners and five of the top six drivers on the current IndyCar Series points table.
It will also mean than Castroneves will join his regular teammates Will Power and Ryan Briscoe, who are also a part of the legendary Team Penske organisation.
The international list is a who's who of world motorsport including former Formula 1, CART and Indy 500 champion, Jacques Villeneuve.
The list includes current international Australian aces David Brabham, Ryan Briscoe and Will Power, Kiwi Scott Dixon, Scottish ace and former Gold Coast Champ Car race winner Dario Franchitti, North America's most successful road course racer and 1997 Gold Coast winner, Scott Pruett, four-time Champ Car and two-time Gold Coast winner Sebastien Bourdais from France, former European F1 drivers and current touring car and sportscar guns Tiago Monteiro (Portugal), Mika Salo (Finland), Andy Priaulx (UK), Gianni Morbidelli (Italy), Fabrizio Giovanardi (Italy), Alain Menu (Switzerland) and Yvan Muller (France).
Ironically, the top six in last weekend's IRL race at Mid-Ohio – Franchitti, Power, Castroneves, Tagliani, Dixon and Briscoe – are in the Gold Coast field.
Five of those drivers – Power, Franchitti, Dixon, Briscoe and Castroneves currently sit in positions one through five in the title chase.
"The Gold Coast holds some fantastic memories for me as one of the world's great motorsport events," said Castroneves.
"When the concept for the Gold Coast 600 was announced I was disappointed I could not make it, but the withdrawal of Heinz-Harald (Frentzen) has given me another chance to accept an invitation and I am very excited.
"I loved watching the V8 Supercars when we were down in Australia in 2008 and I watch as many races as I can on Speed Channel here in the US.
"The Gold Coast 600 is going to provide a unique challenge for all the international drivers and one which I am sure is going to be taken very seriously by each one of them.
"Linking with a young talent like Tim Slade and the Wilson Security team means we will be competitive – especially with preparation from Stone Brothers Racing which obviously did a great job for Marcos Ambrose a few years ago.
"The Gold Coast is one of the world's most beautiful places and it would be nice to leave there with one of those famous surfboard trophies."
The inclusion of Castroneves also provides the event with its first Brazilian driver and opens up a new market for fans and media opportunities.
And what does Tim Slade think about his new co-driver?
"Are you kidding me?, a three time Indy 500 winner! Helio is one of the fastest guys on the planet and it will be a pleasure to have him as part of our team for the Armor All Gold Coast 600," said Slade.
"Obviously the V8 Supercars are going to be different to most of the stuff currently driven by all the international drivers, but it should not take them too long to get up to speed.
"Helio is known for his signature victory celebration of climbing the fence after taking the checkered flag. It would be great if we could be both climbing the fence on the Gold Coast in October."
Sport Minister Phil Reeves said the Gold Coast just opened its doors to a much larger television audience.
"V8 fans from around the world know how great this form of racing is, and with the inclusion of Helio Castroneves, plenty more Americans and Brazilians are about to find out," Mr Reeves said.
License holder for the Slade/Castroneves entry, South Australia's James Rosenberg, was excited at the prospect of his Gold Coast endurance line-up.
"I think having someone of Helio's ability and stature will be fantastic for Tim, our team and the event as a whole," said Rosenberg.
"The entire Gold Coast event is a fantastic concept and I don't think people really understand how big this event is going to be. Obviously the inclusion of Helio will only add to that."
His witty attitude and bright smile coupled with his unpredictable outbursts of unbridled enthusiasm make Castroneves one of the shining stars in all of motorsports and have landed him on the pages of People, Newsweek, TV Guide, Esquire and Maxim magazines.
In 2007, Castroneves brought his incredible passion for life to a much wider audience when he competed on ABC Television's hit show "Dancing with the Stars", which he won!
He has since parlayed his stay in the entertainment world into working as a correspondent for "Entertainment Tonight."
It is those off-track qualities as much as his on-track skill, which makes him a perfect inclusion for the Armor All Gold Coast 600, according to V8 Supercars CEO, Martin Whitaker.
"Helio Castroneves has been one of the biggest names in world motorsports for the last decade and we are thrilled that he can be a part of the new-look Armor All Gold Coast 600 in October," said Whitaker.
"He is a class act, as you would expect from a Team Penske driver. He is a superstar in the US and Brazil and we cannot wait to see what he does behind the wheel of a V8 Supercar.
"We have to thank Roger Penske and his team for allowing his trio to be involved in this event and wish them every success for the remainder of the IndyCar season."
All of the international drivers for the Armor All Gold Coast 600 are set to arrive on the Gold Coast on the Sunday before the event and will be involved in a week of activity, including a full-day test at Queensland Raceway on Wednesday, October 20.
The Armor All Gold Coast 600 will include two 300km races on Saturday and Sunday of the event, with the international drivers required to complete a minimum of 30% of each of the races.
Tickets are now on sale for the Armor All Gold Coast 600, with Friday admission tickets starting from just $49 and three day passes from just $136, with each ticket providing admission to not only the day's racing but also the same night's entertainment line-up at 600 Sounds.  Visit ticketek.com.au or call 132 849 for more information or to purchase.
International Drivers
Please see below for a full list of the 18 international drivers for the Armor All Gold Coast 600.  For the two-car teams with one international driver, expect confirmation of which car the international will compete in following the Bathurst endurance event over October 7-10.
– Sebastien Bourdais – France – Dick Johnson Racing
– David Brabham – Australia – IRWIN Racing
– Ryan Briscoe – Australia – Toll Holden Racing Team
– Helio Castroneves – Brazil – Wilson Security Racing
– Scott Dixon – NZ – Jack Daniel's Racing
– Dario Franchitti – Scotland – Jim Beam Racing
– Fabrizio Giovanardi – Italy – Brad Jones Racing
– Patrick Long – USA – Fujitsu Racing
– Alain Menu – Switzerland –Brad Jones Racing
– Tiago Monteiro – Portugal – Centaur Racing
– Gianni Morbidelli – Italy – Triple F Racing
– Yvan Muller – France – Paul Morris Motorsport
– Will Power – Australia – Ford Performance Racing
– Andy Priaulx – UK – TeamVodafone
– Scott Pruett – USA – Lucas Dumbrell Racing
– Mika Salo – Finland – Bundaberg Red Racing Team
– Alex Tagliani – Canada – Kelly Racing
– Jacques Villeneuve – Canada – The Bottle-O Racing Team