Headland claims back-to-back World Titles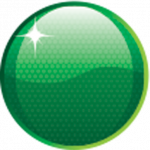 South Australian Mick Headland captured back-to-back FIM Track Racing Sidecar 1000cc World Championships on the weekend.
Competing with his son, Jesse, alongside Headland won his second consecutive World crown during a rain delayed, and then shortened, event at Coventry in England.
Headland captured the 2009 title alongside Paul Waters, but was riding alongside his son at the 2010 event after he and Waters were involved in a high-speed crash at a meeting in New Zealand in January where both racers suffered injuries.
The Aussie father and son duo won all three of their races, including a controversial clash with home favourites Mark Cossar and Andi Wilson.
The meeting of Headland and Cossar saw the Australians hold off severe pressure for much of the race, only for Cossar to drive down the inside into turn three on lap three, which forced Headland to spin to a halt.  Fortunately for the reigning champions, the referee ruled that he had already put the red lights on with another outfit stranded on the exit of turn four – and in the re-run, Headland charged away and was never threatened.
Cossar's misery was complete when mechanical failure put him out of the lead in what turned out to be his final ride, with the rostrum completed by second-placed Gary Jackson, and third Richard Moore.
In a meeting which was delayed after heavy rain, track staff worked hard to produce a raceable surface although there were still multiple race stoppages and re-runs, and eventually another downpour after 12 heats saw the meeting abandoned with the result declared.
FIM Track Racing Sidecar 1000cc World Championship
1. Mick Headland/Jesse Headland 9
2. Gary Jackson/Henry Rogers 8
3. Richard Moore/Ric McAuley 7
4. Rod Winterburn/Liam Brown 6
5. Robbie Wilson/Nicky Owen 6
6. Rob Wilson/Terry Saunters 5
7. Mick Cave/Gareth Little 5
8. Paul Whitelam/Alan Elliott 4
9. Craig Cheatham/Ben Molloy 4
10. Matt Tyrrell/Shaun Yates 4
11. Mark Cossar/Andi Wilson 4
12. Tris Winterburn/Emily Cogan 3
13. Andy Gribble/Mark Truscott 1
14. Craig Smith/Brett Edge 1
15. Mark Heatley/Martin Davis 1
16. Joe Sturtidge/Lee Toms 1
Contributing: www.ma.org.au