Harvick wins Michigan as tempers flare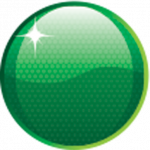 NASCAR Sprint Cup Series points leader Kevin Harvick has used a late-race pit road gamble to take out the Carfax 400 at Michigan International Speedway.
Staying out on old tyres under the final caution of the race, Harvick tracked down Denny Hamlin on Lap 190 of 200 and pulled away to beat Hamlin to the finish line by 1.731 seconds. Harvick extended his series lead to 293 points over Jeff Gordon and became the first driver to clinch a spot in the Chase for the NASCAR Sprint Cup.
After NASCAR threw a yellow for debris on Lap 167, Harvick restarted second behind Tony Stewart on Lap 173. Hamlin, who restarted third, took the top spot from Stewart on Lap 178, with Harvick following. Running the top of the 2.0-mile track, Harvick passed Hamlin through Turns 3 and 4 after Hamlin's Toyota began to lose grip on the bottom.
The victory was Harvick's first at Michigan, his third of the season and the 14th of his career. Roush Fenway Racing drivers Carl Edwards, Greg Biffle and Matt Kenseth claimed positions three through five. Stewart, Juan Pablo Montoya, Martin Truex Jr., Elliott Sadler and Joey Logano completed the top 10.
"The biggest concern I had was the tyres," Harvick said of the call to stay out.
"Once we got through those first three or four or five laps, the new tires kind of evened out. Our car was so good up on the top. We were a little off on the restarts, but what a great day. This hasn't been the best track for us."
Harvick's pass of Hamlin represented a 20-point swing in bonus points to start the Chase. Harvick now has 30, 10 for each win, and prevented Hamlin from adding to his 50-point total. The bonus points will kick in after the Chase field is set September 11 at Richmond.
Hamlin, who also stayed out during the final caution, said he wasn't sure whether the strategy would serve him well until the last restart.
"We didn't know whether the guys with four tyres were going to eat us up or not," said Hamlin.
"I think five laps into that (run) when me, Harvick and Tony started pulling away, I realised it was a three-car race for the win at that point.
"But really it just seemed like whoever could get their car up front was pretty strong. You lose one spot, next thing you know your car handles a little worse and you lose more. It's a tough balance out there to try to get track position, but you got to have everything working right for you to get that track position. Once you get it, obviously the fastest car won today. So it was at least good to see that."
In the race within a race, Mark Martin dealt a blow to his chances to qualify for the Chase in the opening laps. Racing in dirty air in close quarters with Edwards, Martin scraped the outside wall, damaged the right-front of his #5 Hendrick Motorsports Chevrolet and crippled the handling of the car.
Martin finished 28th and lost the 12th position in the standings to Clint Bowyer, who came home 13th. Martin trails Bowyer by 35 points with three races left before the Chase field is set.
After the race attention quickly turned to a shouting match between Logano and Stewart Haas Racing driver Ryan Newman.
The pair had been racing hard side-by-side when Logano got loose and made two attempts to save his sliding Camry, only for it to eventually slip up the race track and into Newman, who was sent into a spin but avoided contact with the wall.
Newman and Logano then entered into a heated exchange and pushing match in the Sprint Cup garage area post-race (see first video below for vision of the clash).
"He (Newman) races me way too hard, he races everybody too hard," said Logano.
"I'm not the only one that complains about it every week. And he just went in there and door-jammed me. I was down there trying to save it and trying to save it.
"When someone is right on your side it takes your air off. I'm down there just hanging on and hanging on. I saved it three times before I'm like, 'I can't save this one, he should have given me room by now.'
"I will have to call and talk to him about it because I know I'm not the only one that complains about it, but I don't know why he races everyone so hard. I hear it from too many people."
Marcos Ambrose backed up his third place from last week at the Waktins Glen road course with a 15th place finish, posting a solid run at the 2.0-mile oval to hold 26th in the points standings.
"We hung in and around the top-15 most of the day," said Ambrose.
"We didn't qualify well, but we were able to drive our way up into the top-15.
"All in all, we had a respectable finish and look forward to Bristol this week.
"It's still a good result, we had the car to run in the top-ten today.
"We had to really work hard after starting up the back, we had a good car here in June, and we were able to use that knowledge today.
"We took a gamble with two tyres on the last stop, it work initially but the car dropped off towards the end."
Next weekend the Sprint Cup Series will race under lights in one of the highlights of the NASCAR season, the IRWIN Tools Bristol Night Race at the half-mile Bristol Motor Speedway in Tennessee.
Ambrose likes his chances at Bristol, having excelled at the fast high-banked oval in previous visits.
"We've been racing well on the ovals lately, but next week we're back to one of my very favourite tracks at Bristol," said Ambrose.
"It's a wild place, such a short oval; you are so busy there in the Night Race.
"I finished third there last year, and there's no reason why we can't finish better next weekend."
– with Reid Spencer, NASCAR Sporting News Wire Service
RESULTS: Carfax 400 at Michigan International Speedway
| | | | |
| --- | --- | --- | --- |
| 1. | #29 | Kevin Harvick | Chevrolet |
| 2. | #11 | Denny Hamlin | Toyota |
| 3. | #99 | Carl Edwards | Ford |
| 4. | #16 | Greg Biffle | Ford |
| 5. | #17 | Matt Kenseth | Ford |
| 6. | #14 | Tony Stewart | Chevrolet |
| 7. | #42 | Juan Pablo Montoya | Chevrolet |
| 8. | #56 | Martin Truex Jr | Toyota |
| 9. | #19 | Elliot Sadler | Ford |
| 10. | #20 | Joey Logano | Toyota |
| 15. | #47 | Marcos Ambrose | Toyota |
2010 NASCAR Sprint Cup Series
Points Standings after Race 23 of 36
| | | | |
| --- | --- | --- | --- |
| 1. | Kevin Harvick | Richard Childress Racing | 3400 points |
| 2. | Jeff Gordon | Hendrick Motorsports | 3107 |
| 3. | Denny Hamlin | Joe Gibbs Racing | 3047 |
| 4. | Tony Stewart | Stewart Haas Racing | 3020 |
| 5. | Jimmie Johnson | Hendrick Motorsports | 3014 |
| 6. | Carl Edwards | Roush Fenway Racing | 2986 |
| 7. | Jeff Burton | Richard Childress Racing | 2986 |
| 8. | Kyle Busch | Joe Gibbs Racing | 2975 |
| 9. | Matt Kenseth | Roush Fenway Racing | 2961 |
| 10. | Kurt Busch | Penske Racing | 2935 |
| 11. | Greg Biffle | Roush Fenway Racing | 2913 |
| 12. | Clint Bowyer | Richard Childress Racing | 2755 |
| 26. | Marcos Ambrose | JTG Daugherty Racing | 2173 |