Dave Grubnic makes NHRA Countdown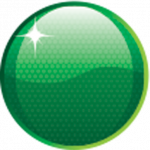 Brisbane's Dave Grubnic has made the 10th and final spot in the Countdown to 1 in the Top Fuel Dragster category of the NHRA, after making it through to the semi-finals of the 29th annual Lucas Oil NHRA Nationals at Brainerd in Minnesota.
'Aussie Dave' joined his Kalitta Racing Team-mate Doug Kalitta in making the playoffs. The points will now be re-set for the final six races of the season, including the premier event of the year; the US Nationals at Indianapolis.
Top Fuel
Larry Dixon remained perfect in 2010 final rounds, winning his ninth straight in a titanic battle between the top two drivers in the standings. Dixon scored the win in dramatic fashion, running 3.78-seconds to beat Cory McClenathan's 3.81-seconds in one of the quickest side-by-side races in NHRA history. Dixon, who won this race in 1999 and 2001 but since has suffered through four final-round defeats at Brainerd (2002, 2005, 2007, and last year) collected career win No. 56.
"I feel fortunate," said Dixon, whose engine suffered damage right as he hit the finish line.
"When I lifted it popped, but I saw the win light and the 78 on the board and so I knew they weren't taking Cory and the Schumacher team lightly. I got heat-treated a little bit.
"We've won finals so many different ways this year and there are so many variables that if you have just one hiccup someone else wins. I've had seasons where I haven't won one race so to win nine is overwhelming, These races are so hard to win; to win nine period let alone to win nine straight in finals is something."
Funny Car
Bob Bode scored his first career win in Funny Car when he powered to the winner's circle, upsetting heavily-favoured Jack Beckman in the final round when Beckman's machine lost traction just off the starting line.
"All of this is kind of like a dream I'm afraid I'm gonna wake up from," said Bode.
"I didn't know if it would ever happen, but now that it did, I can't believe it happened. It's the best thing that ever happened to me in my entire life in the racing world. I have a wife and kid, wonderful things there, but the racing world, this is it."
Pro Stock
Jeg Coughlin, who had won at Brainerd three times previously in Pro Stock and, prior to that, in Super Stock, reached the Brainerd winner's circle again, sealing the victory on rookie Shane Gray's close -.001 red-light. It was Coughlin's 65th career win and 52nd in Pro Stock.
"I do have to say, the Gray family has done an unbelievable job and they're getting a program from nothing to several final-round runnings between the two of them," said Coughlin
"Shane did a heck of a job and had he turned that thing green by a couple of hundredths, he would have smoked the yellow and black car. We got away with one there because I was late on the Tree in the final.
"This is as close as we've been to the points leader all year. That's the way the playoff and the Countdown to 1 works. We've had that work to our advantage for a couple of years and had that work against us last year. This year, we were probably no way shape or form going to contend for our sixth world title, but we are."
Pro Stock Bike
Andrew Hines was on a mission in Brainerd, leading qualifying from the first session on as he worked diligently to chase down reigning season and event champ Hector Arana's lead, which was 60 points entering the event. He chopped off a small chunk with his outstanding qualifying effort then finished it off with his win – his second straight on the schedule and fourth of year — against first-time finalist Jim Underdahl, scoring on a 6.94-seconds to 7.01-seconds count for his 22nd career win. It's Hines' second win at the Minnesota track, having scored previously in 2007. Older brother Matt won the race three times.
"Big win," said Hines.
"I've never been No. 1 going into the playoffs so it's nice to be in this position. Three or four races ago we were looking at the point and Hector had something like a 160-point lead and we just wrote it off that we wouldn't make it there. Luck turned to our side, the motorcycle started performing better and Hector faltered a little bit and we capitalized on it."
Next event
The next race is the most prestigious race in the NHRA, the Mac Tools U.S. Nationals presented by Lucas Oil at Indianapolis on 1-6 September.
COUNTDOWN FIELDS
Top Fuel
1. Larry Dixon
2. Cory McClenathan
3. Tony Schumacher
4. Doug Kalitta
5. Antron Brown
6. Brandon Bernstein
7. Shawn Langdon
8. Morgan Lucas
9. Steve Torrence
10. Dave Grubnic
Funny Car
1. John Force.
2. Robert Hight
3. Jack Beckman
4. Matt Hagan
5. Ron Capps
6. Tim Wilkerson
7. Bob Tasca III.
8. Ashley Force Hood
9. Del Worsham
10. Tony Pedregon
Pro Stock
1. Mike Edwards
2. Allen Johnson
3. Jeg Coughlin Jr.
4. Greg Anderson
5. Jason Line
6. Shane Gray
7. Ron Krisher
8. Greg Stanfield
9. Johnny Gray
10. Rodger Brogdon
Pro Stock Motorcycle
1. Hector Arana
2. Andrew Hines
3. Michael Phillips
4. Matt Smith
5. Steve Johnson
6. Eddie Krawiec
7. LE Tonglet
8. David Hope
9. Karen Stoffer
10. Craig Treble