Super opening day at extended Morgan Park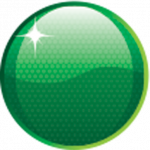 The opening day of racing at the seventh round of the 2010 Shannons Nationals Motor Racing Championships at the newly extended Morgan Park Raceway has set the scene for a cracking countdown in all six championships today.
In the Porsche GT3 Cup Challenge presented by Mission Foods, Matt Kingsley overcame an early challenge from eventual runner up Roger Lago to take the victory, extending his championship lead.
Jon Trende finished third ahead of Tony Quinn and Sven Burchartz.
"I actually had a ripper start, it was probably one of my best ever, but Roger just got a better one," Matt Kingsley said.
"I ran into the back of him at Gumtree Corner, I was fully on the ABS and it knocked him a little sideways, but it was all good.
"I was pushing hard on cold tyres, and he had a bit of a mistake at the final corner, and I sort of dive bombed him at turn one.
"After the race we found out that we have a broken shock absorber, so tomorrow is looking pretty good.
"It's a wicked track, I love the improvements.
"Going from the old to the new track is quite bumpy, but other than it's very good.
"Into turn nine, there are three or four different lines you can take through there, but it's bloody quick.
"The turn up onto the straight it really good too.
"After speaking with everyone, they all really enjoy it; I can't wait for the races tomorrow."
Tom Tweedie continues to lead the Formula 3 Australian Drivers Championship, after Briton Ben Barker won the opening encounter today.
Barker is now tied in second in the series after his New Zealand team-mate Mitch Evans, who was pinged for a jump start, eventually finishing in fifth.
Local star Chris Gilmour was classified in third, with Chinese driver Zhang Shan Qi coming home fourth.
"It was unlucky for Mitch with his drive-through, but I had a dose of bad luck at Phillip Island, so it all evens out in the end," Ben Barker said.
"The car is very comfortable to drive, nice and consistent; since Mallala it's been a totally different car.
"Hopefully we can keep it up tomorrow; if I can get the jump on Tom it would be great.
"I didn't really make the best start, but we'll work on the data from today and try to do a better job of it in the second race."
The Rockpress Australian Superkart Championship will go down to the wire, after Warren McIlveen won the opening race.
Championship rivals Gary Pegoraro and Darren Hossack finished in second and third, with Pegoraro edging ever so closer to the championship crown.
The Australian Saloon Car Series is also wide open after reigning champion Shawn Jamieson failed to finish with a broken gearstick.
Queenslanders Kris Walton and Grant Gatland finished first and second in cameo appearances, while title rivals Tim Rowse and Simon Tabinor were third and fourth after a hectic race.
The opening one hour long heat for the Australian Manufacturers Championship may have finished in darkness, but the competition had no way of seeing runaway race leader Stuart Kostera (Mitsubishi Lancer EVO), who claimed victory by a massive 46 seconds.
Tony Quinn finished in second in another EVO, ahead of Jake Camilleri aboard a Mazda 3 MPS.
James Sera (Saab) won the PPG Gearboxes Dash for Cash in the Kerrick Sports Sedans, after series leader Darren Hossack finished the day on a tow truck after suffering suspension failure on his Audi.