Rune Holta Rules in Sweden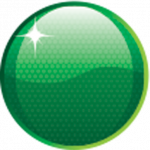 Polish international Rune Holta says he has the experience to realise his World Championship medal dream after winning the FIM Scandinavian Speedway Grand Prix in Malilla, Sweden, on Saturday.
The Norwegian-born racer tore away from the tapes in the final to defeat world champion Jason Crump, new SGP series leader Tomasz Gollob and Swedish hero Freddie Lindgren.
Holta considered retiring from the Grand Prix series over the winter, after becoming frustrated at years of just scraping into the top eight.
But his 20-point haul at the G&B Arena has fired him up to fourth in the World Championship on 76 points.
This leaves him 14 adrift of Crump in third place. While the Aussie could take some catching, Holta is certain he has the experience now to win a spot on the series rostrum at Bydgoszcz on October 9.
"My goal has always been a medal. But I'll take it one meeting at a time. If I keep up the same form as I produced last year, it will be good," said Holta.
"Top three would be a fantastic result for me. It looks good now. It's all about experience and getting more experience.
"Maybe I've got there a little bit late because I haven't done the British league like the rest of the guys. But now I'm starting to get the meetings I need to win something.
"I'm getting really focused and I know how to set up the bikes. I'm taking points at different tracks and it's all coming to me now."
Meanwhile, Team Great Britain skipper Chris Harris reached the semi-finals on nine points, but finished last in a battle with the World Championship's top three Gollob, Crump and Hampel. Tai Woffinden scored three points from his five heats.
WORLD CHAMPIONSHIP STANDINGS (AFTER SIX ROUNDS):
| | | |
| --- | --- | --- |
| 1 | Tomasz Gollob | 107 |
| 2 | Jaroslaw Hampel | 102 |
| 3 | Jason Crump | 90 |
| 4 | Rune Holta | 76 |
| 5 | Kenneth Bjerre | 75 |
| 6 | Chris Holder | 66 |
| 7 | Hans Andersen | 61 |
| 8 | Andreas Jonsson | 55 |
| 9 | Fredrik Lindgren | 54 |
| 10 | Greg Hancock | 53 |
| 11 | Nicki Pedersen | 51 |
| 12 | Chris Harris | 51 |
| 13 | Magnus Zetterstrom | 46 |
| 14 | Emil Sayfutdinov | 33 |
| 15 | Tai Woffinden | 31 |
| 16 | Janusz Kolodziej | 12 |
| 17 | Thomas H Jonasson | 8 |
| 18 | Davey Watt | 6 |
| 19 | Adrian Miedzinski | 6 |
| 20 | Antonio Lindback | 6 |
| 21 | Piotr Protasiewicz | 5 |
| 22 | Scott Nicholls | 4 |
| 23 | Matej Kus | 3 |
| 24 | Leon Madsen | 3 |
| 25 | Ludvig Lindgren | 2 |
| 26 | Nicolai Klindt | 1 |
| 27 | Linus Sundstrom | 1 |