Marcos Ambrose eyes Sydney V8 wildcard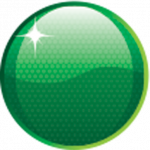 Two time V8 Supercars champion turned NASCAR star Marcos Ambrose is again in line for a wildcard entry for the season-ending Sydney Telstra 500.
Ambrose was slated to drive a Pirtek-backed Stone Brothers Racing Ford Falcon at the inaugural Sydney Olympic Park event last season in a one-off appearance, but the deal was knocked back by the V8 Supercars Australia board, who at the time did not have a provision in the rules for one-off entries other than the wildcards afforded to the endurance events at Phillip Island and Bathurst.
Subsequent attempts to 'borrow' a Racing Entitlements Contract from existing entries also proved unsuccessful, leaving Ambrose in the role as guest commentator at the event.
As Ambrose seeks to firm up a new NASCAR Sprint Cup Series ride for next season, likely to be the #19 Ford Fusion at Richard Petty Motorsports, he has told the Sunday Telegraph newspaper that the Sydney option is again on the table.
In recent weeks V8 Supercars Australia approved new rules that would allow one-off wildcards entries at marquee events, paving the way for Ambrose to compete in Sydney.
SpeedCafe.com.au understands that Ford Performance Racing is the front runner for Ambrose's services in a wildcard entry at this year's Sydney Telstra 500, with the factory Ford outfit having also been keen on Ambrose's services for Sydney last season.
To read SpeedCafe.com.au's story on the new V8 Supercars wildcards just CLICK HERE.
If the FPR deal was to come off it would be the first time that Ambrose has raced any V8 Supercar other than a Pirtek-backed SBR Falcon, having won the 2003 and 2004 V8 titles for Ross and Jimmy Stone's team. Ambrose also won his last V8 Supercars start at Phillip Island in 2005.
"I am looking at it," Ambrose told Sunday Telegraph journalist James Phelps.
"I am focusing on getting a new deal here first, but if that is sewn up in the next couple of weeks then I will seriously look at coming to Homebush this year.
"It will be a great event and I am very keen to have a drive. I always love coming back to Australia and if you can get a race, well that's even better."
Ambrose has also opened up on his decision to leave JTG Daugherty Racing despite having another year to run on his current contract, stating that he needed a car capable of winning to progress in NASCAR.
"It is a big risk," Ambrose told the Sunday Telegraph.
"It has cost me a lot of money to get out and could cost me a lot more.
"There is no deal on the table, so I'm basically jumping off the cliff. I will either end up with a drive or have the door slammed in my face.
"It was all my doing. I am trying to fast-forward what I am doing here in NASCAR. It is no secret that we are underachieving this year and I am not in a position to contend for race wins on the ovals – and that is the reason I came here.
"I am here to win and I feel I need a change to make that happen. I need to find out if the weakness is me, the team or the people that work in the team. The only way to do that is to leave.
"There was a lot of security with the team and I owe my NASCAR career to them, but at the end of the day I am not happy to being running 15th to 20th.
"I want to be running first to fifth and this is what has to happen."
To read Phelps' full story on Ambrose in the Sunday Telegraph just CLICK HERE.
Also, see below an interview with Ambrose from last year's Sydney Telstra 500.