Karting star scores first circuit race win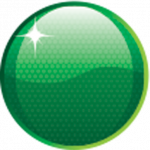 Karting star James Sera has taken victory in only his second race car meeting at the newly-extended Morgan Park Raceway this weekend as part of the seventh round of the Shannons Nationals Motor Racing Championships.
Sera dominated proceedings in the Kerrick Sports Sedans Series in his Chevrolet powered Saab, closing in on points leader Darren Hossack, who failed to score any points after qualifying on pole, suffering a blown engine in race one.
"It was a pretty good weekend, it's only my second ever car meeting, so I couldn't ask for much more," Sera said.
"It was sad to see Darren have some problems this morning, you don't want to win races like that, but in motorsport anything can happen, and it could all turn around at the next race meeting.
"Coming to Morgan Park for the first time was a bit of a level playing field, but at Eastern Creek, Darren, Kerry (Baily) and Trent (Young) probably have a bit of an advantage over me."
Kerry Baily returned to competition in his Nissan 300ZX, claiming a sweep of second position, with third place being shared between Bob McLoughlin (Holden Commodore), Scott Butler (Chevrolet Camaro) and Phil Crompton (Ford Mustang).
Apart from Hossack's woes, other title challengers including Trent Young (Mazda RX7, half shaft) and McLoughlin (rose joint) suffered dramas, which impacted their championship aspirations.
Matt Kingsley took a clean sweep of the Porsche GT3 Cup Challenge presented by Mission Foods, with the local driver wrapping up his ninth-straight race win since Symmons Plains in April.
Kingsley didn't have things all his own way, with the fast starting Roger Lago leading away at the commencement of all three races, but having to settle for second at the chequered flags.
"It was a really good tight weekend of racing," Kingsley said.
"At the end of the last race I was running out of brakes, for some reason the left hand front brake caliper was overheating all weekend long.
"If the race had gone the whole distance (it was shortened due to time constraints), I think Roger would have gotten me.
"Winning nine races in a row is a dream come true."
The bottom step of the podium was shared between Jon Trende, Sven Burchartz and Jeff Bobik.
Ben Barker forced his way into the lead of the Formula 3 Australian Drivers Championship, with a pair of wins from the three races.
Barker, Tom Tweedie and Mitch Evans are now split by only four points with six races remaining in the season, after woes struck down both Evans and Tweedie at various stages of the weekend.
Evans fought back strongly after being adjudged to have jumped the start in race one to finish a close second in the final race.
Tweedie meanwhile won the second race, but was forced to start rear of grid for the final race after an electrical glitch at the commencement of the warm up lap.
Tweedie then had a high-speed wheel banging duel with Zhang Shan Qi, before spinning while trying to make a late race move on Chris Gilmour, recovering to finish in fourth.
"It was a really good weekend," Barker said.
"It was unfortunate for Tom to have the problems he had today, but that's racing, we've all had some bad luck this year.
"To win is great, all credit must go to the effort put in by Team BRM boys, ever since Mallala, the car has just felt brilliant.
"It was really good for Mitch to be putting me under big time pressure in that last race, he did an awesome job and it was a great experience to race so close to him."
Warren McIlveen won the Rockpress Australian Superkart Championship in sensational circumstances, beating Darren Hossack in a count back.
Over the four races for the weekend, McIlveen took out three wins, with Hossack's victory in the finale leveling the scores, while previous Championship leader Gary Pegoraro suffered a did-not-finish in the penultimate heat.
The title is McIlveen's eighth national crown in a distinguished career.
Stuart Kostera dominated racing in the twin-hour long heats for the Australian Manufacturers Championship, scoring two convincing race wins aboard his Mitsubishi Lancer EVO X.
In the first race he led home the EVO of Tony Quinn and Jake Camilleri (Mazda 3 MPS), while Camilleri managed second place in the final heat after Mark King's EVO failed to complete the final lap when it ran out of fuel.
Inky Tulloch overcame dramas in the opening heat to round out the podium for the second race, overtaking Peter O'Donnell (BMW 335i) on the final lap, bouncing back from early race contact with Hadrian Morrall (Mazda 3 MPS) at the banked turn 10.
The Australian Saloon Car Series turned once again in Tim Rowse's favour, after championship contender Shawn Jamieson left the weekend empty handed after mechanical dramas in the opening race.
Queensland ring-in Kris Walton took a clean sweep of the race wins aboard his Ford Falcon, with a strong challenge laid down by another local Ford driver in Grant Gatland, who finished no lower than third.
Following on from two-thirds and a second place finish, Rowse will be looking to seal the title at Sandown in October.
While Morgan Park's new layout received rave reviews from competitors, it did cause a delay towards the end of the program when a section of the new tarmac broke up.
The damaged area was cordoned off by marker cones, and racing continued under local yellow flags.
All of the action from the Shannons Nationals can be seen on SBS Speedweek over the next two weekends.