Car #8 – Castrol EDGE Endurance Countdown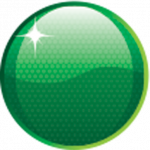 Today, the Castrol EDGE Endurance Countdown looks at the #8 Team BOC Holden Commodore VE entry of Jason Richards and Andrew Jones.
It hasn't been a great season for Jason Richards, but it hasn't been a disaster either, and approaching the most important races of the year, the Kiwi flyer will be keen to add some more enduro silverware to his mantle.
Richards is somewhat of a Bathurst specialist, having finished second three times in the past five years. Can he go one better this year?
There should be no question marks over his team-mate, although Jones has had his Mountain mister miners before.
See below for today's Castrol EDGE Endurance Countdown – exclusive to Speedcafe.com.au.
Car #8 – Team BOC Holden Commodore VE
JASON RICHARDS
Age: 34
Lives: Melbourne, Victoria
Debut: 1997 (with Brett Riley)
Starts: 12
Best Finish: 2nd (2005 with Jamie Whincup, 2008 with Greg Murphy, 2009 with Cameron McConville)
ANDREW JONES
Age: 30
Lives: Albury, New South Wales
Debut: 2002 (with Matthew Coleman)
Starts: 8
Best Finish: 4th (2005 with Cameron McConville)
* All statistics relate to the Bathurst 1000