CAMS CARnival postponed until 2011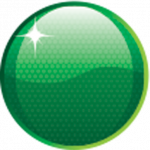 The Confederation of Australian Motor Sport (CAMS) has announced the postponement of the 2010 CAMS CARnival planned for 1-4 October.
The Echuca-Moama based event on the Murray River's New South Wales/Victoria border has been rescheduled to May 2011.
In a statement CAMS has said 'Given the short lead time into the event, we have been unable to attract the interest required that is deserving of such an important event for CAMS and its Clubs'.
Aimed at being the largest national car club gathering ever staged in Australia, the CARnival is aimed at becoming an annual festival celebrating enjoyment of all types of motor vehicles.
It had been hoped that over 2000 vehicles would be part of the event.
"CAMS is fully supportive of the CARnival and much work has already gone into planning and organising the event," said Michael Smith of CAMS.
"It is unfortunate that we have had to make this decision but the overall level of interest is not what we require to ensure a successful event for the entrants, visitors into the region and the local community of Echuca-Moama.
"CAMS believe the CARnival format will be a success but that the timing of this inaugural event is better suited to May 2011".
The decision to postpone has been made in consultation with key partner Echuca-Moama Tourism (EMT).
"It is disappointing that we have to postpone the event this year, but given the current level of registrations, this is the right decision," Pete White, General Manager of Events from EMT said.
"I am confident that the move to May 2011 will be supported by our existing commercial partners and we look forward to the region hosting the event".