Tony Stewart Racing goes Gold in Knoxville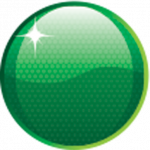 Tony Stewart Racing has unveiled a special paint scheme in recognition of the 50th annual Knoxville Nationals being held in Knoxville, Iowa,USA this week.
TSR's Gold Standard cars were revealed in a public unveiling earlier in the week. Kinser will wheel a gold chrome TSR No. 11 TSR Bass Pro Shops/JD Byrider Maxim, and Schatz will drive an identical gold chrome TSR No. 15 Armor All/STP/ParkerStore J&J.
The unveiling was part of the 50th annual Knoxville Nationals kickoff festivities. Representatives from The Clorox Company and Bass Pro Shops joined Schatz, Kinser and crew members from each car at the announcement.
"We are excited to partner with TSR in their Gold Standard campaign for this year's 50th Knoxville Nationals," said Scott Thomas, Associate Marketing Manager, The Clorox Company.
"We feel like their drivers (Schatz and Kinser) are the Gold Standard racers in Sprint car racing.
"For many years STP has been a part of motorsports and experienced a lot of success, and that has continued with our relationship with TSR and Donny Schatz. STP is the brand that gives you the racer's edge. Hopefully, Donny and the team enjoy the new look and it brings them success this weekend."
Tony Stewart Racing's Steve Kinser and Donny Schatz have earned the coveted title a combined 16 times.
Kinser won his first Knoxville Nationals in 1980 and followed that with two more consecutive triumphs. He put together a second three-race winning streak from 1986 to 1988, and won a record five in a row from 1991 to 1995. He scored his 12th – and most recent – Knoxville Nationals triumph in August 2002.
Schatz finished second four times in a six-year span before finally reaching the pinnacle in 2006. He hasn't slowed down since putting up a Kinser-esque run and reeled off four consecutive Nationals A-Main triumphs.
"If you're a Sprint car racer, it's the Holy Grail," said Schatz, who first visited the Nationals as a fan with his father.
"You could win a hundred races a year, and if you don't win the Nationals, you still feel like you've done nothing. We're here in the middle of Iowa in August and everybody's whole goal for the year is to win the Nationals.
"Whatever has happened in the season doesn't matter. It's one race and you put everything on the line. For all of us in Sprint car racing, it's the biggest race of the year."
The statistics Kinser has amassed during his illustrious career are by far the best of any driver who has competed in the tradition-filled event. Today (Australian time), he'll begin his quest to qualify for his 33rd career Nationals A-Main.
"Growing up as a boy around the racetrack, I can remember the first day I went to first grade and I said I was gonna win," recalled Kinser.
"They asked me what I was going to win. I said I was gonna be a race driver and win the Indianapolis 500, or something like that. I did get to race in the Indianapolis 500 and the Daytona 500, but there's nothing like the Knoxville Nationals. I know I'd like to win it one more time. There couldn't probably be anything better than winning the 50th. That'd be just perfect for me."
Schatz will also compete in the second preliminary program. This will be his 17th Nationals appearance. After failing to make the Nationals A-Main in his first four tries, he has made the last dozen.
In 2002 and 2003, he won his qualifying feature and finished second in the finals. His 2006 victory started a four-year run of Nationals championships.