Team BRM looks to reborn Carrera Cup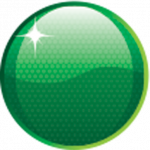 Reigning Australian Drivers Championship-winning outfit Team BRM has joined the list of teams targeting a spot in the return of Carrera Cup.
The Adelaide-based team has won multiple titles in Formula 3, a race winner in national Formula Ford, and is now keen to step into tin-top racing.
The BRM squad has run three cars in both classes this year and currently has drivers in second, third and sixth in the 2010 Gold Star title race ahead of this weekend's fifth round at Morgan Park, Queensland.
Team Manager Mark Rundle told Speedcafe.com.au that the team was making preparations for expansion at its Adelaide workshop.
"We are progressing forward on plans to enter Carrera Cup when it returns next year," Rundle said.
"As a team we're always looking for opportunity to expand and broaden our horizons and the announcement that Carrera Cup was returning has come at a perfect time for the team and where we are positioned at the moment.
"We're following the developments closely but it looks like Porsche has the right approach in its management of the category so it can have a long-term and stable future so Carrera Cup is of great interest to Team BRM at the moment. We'd love to be there."
Rundle said the team would look at adding up to two Porsches to its existing stable of open-wheel vehicles next season.
"Our target is to run a couple of cars in the series when it returns next year," he said.
"Logistically we already have everything in place because we have the facilities like the workshop and the transporter that could handle two cars easily."
Rundle added that the teams' plans did not involve purchasing vehicles, rather preparing on and off the track cars for existing car owners.
"Long term we might look at purchasing cars, but in the short term at least we are very keen to run cars for other people," he said.
"We are doing the same thing in Formula Ford with Jon Mills, and Formula 3 with (Asian Formula Renault team) PTRS Racing and we feel it's worked very well for everyone. The team isn't centred on running only our own cars."
Team BRM joins an expanding list of teams interested in competing in the re-formed Carrera Cup.
McElrea Racing, Greg Murphy Racing and Sonic Motor Racing all have an intent on returning to the category following its two-year absence.