Swindell streaks to Knoxville night two win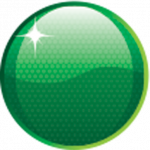 Sammy Swindell has streaked his way to victory lane on night two of the 50th Annual Goodyear Knoxville Nationals presented by Lucas Oil in Knoxville, IOWA, USA.
Swindell, who's first and only Knoxville Nationals win came 27 years ago in 1983, took the win ahead of Brian Brown and Australian Skip Jackson.
The 25-lap main event was filled with drama at the beginning and the end. It took three tries to get it started, as the first attempt came back when Mark Shirsheken spun in turn four. The second attempt saw a red flag as Luke Hall flipped in turn one.
The third time was a charm and Swindell shot to the lead from third starting spot around front-row starters Skip Jackson and Dale Blaney. Fourth starter Donny Schatz had moved to second by the fourth lap and when Swindell came to traffic at lap eight, it seemed as though Schatz was poised to make his move.
Schatz pulled alongside Swindell at lap 10, but heavy traffic played a big role and Swindell was able to pull away. That was the only serious challenge Schatz gave until things got really dramatic at the end of the race.
On the white-flag lap, Schatz began to close on Swindell again, but a caution came out when Mike Moore slowed in turn four with a blown right-rear tyre. That set up a green, white, checkered restart. Swindell got a great start and drove away from the field, but the yellow flag returned when Moore spun in turn three. As the cars circled around under caution, it was evident Schatz's right-rear tyre was down.
Swindell again drove away when the green came out. The tyre on the Schatz machine let him down and he was passed by Brown, Jackson and Stevie Smith. Schatz held on for fifth, and his tire exploded in turn two just after the flag.
Steve Kinser, who set the night's quickest time trial of the 50 competitors, finished in eighth spot.
After two nights of qualifying three Australians have secured a starting spot in the world's biggest Sprintcar main event with Kerry Madsen, Jackson and Lynton Jeffrey due to start from 11th, 12th and 13th respectively for Saturday night's A main.
In his Nationals debut Ian Madsen, who won the B main on the second night of qualifying only to have his engine expire after the chequered flag, is currently slated to start from sixth in Saturday's B main.
Australian hero Max Dumesny will be running in the C main while the remaining Australian contingent will be in action on Friday night (USA time) before lining up in the C, D and E mains on Saturday.
With only the Scramble races and the non-points scoring MyRaceLife.com World Challenge on tomorrow night's schedule Brown heads the points over Swindell and Greg Hodnett with Donny Schatz and Steve Kinser rounding out the top five.
50th Annual Goodyear Knoxville Nationals presented by Lucas Oil
Qualifying Points after night two
A main
1. Brian Brown 484
2. Sammy Swindell 482
3. Greg Hodnett 477
4. Donny Schatz 477
5. Steve Kinser 474
6. Daryn Pittman 473
7. Tim Shaffer 470
8. Shane Stewart 470
9. Jason Johnson 468
10. Dale Blaney 468
11. Kerry Madsen 464
12. Skip Jackson 463
13. Lynton Jeffrey 461
14. Jason Sides 461
15. Dusty Zomer 455
16. Davey Heskin 452
17. Chad Kemenah 452
18. Joey Saldana 447
19. Erin Crocker 445
20. Brandon Wimmer 442
B Main
6. Ian Madsen 425
C Main
7. Max Dumesny 396
Friday Qualifiers
to decide the line-up for the back of the C Main along with the D and E Mains
54. Trevor Green 392
65. Mitchell Dumesny 367
66. Brooke Tatnell 366
67. Jamie Veal 364
78. Domain Ramsay 326
79. Paul Jeffrey 324
88. Bruce White 291