Shane Stewart wins Knoxville night one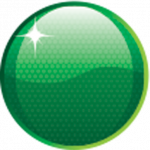 Shane Stewart used track time to his advantage and won the opening night qualifying race for the 50th Annual Goodyear Knoxville Nationals presented by Lucas Oil at the Knoxville Raceway in Knoxville, Iowa.
The Oklahoma driver, who won the previous weekend's 360 Knoxville Nationals, showed he can also pilot a 410 sprint car to victory. He started sixth in the 25-lap main event and drove a steady race before making a late-race pass on Chad Kemenah for the win.
"It just goes to show, whether it's a 360 or a 410, I don't think it matters," said Stewart.
"Some people look at me as a 360 racer, but they kind of forget I cut my teeth in a 410. So, I just had a great car (Wednesday night) and everything worked out for us."
When the race went green, outside front-row starter Brandon Wimmer jumped out to the lead over polesitter Chad Kemenah. But the yellow flag came out after the first lap, when David Gravel spun in turn one. Ed Lynch Jr. also spun and Bronson Maeschen got into him.
Wimmer led early until Kemenah made the pass down the backstretch coming to lap five.   Stewart worked his way to second on the eighth lap and Kemenah came to traffic the next time around. From there, Kemenah tried to negotiate the slower cars but was reluctant to leave his line around the bottom of the speedway.
On lap 20, Stewart really closed in while in heavy traffic. As he and Kemenah came around turn four, Stewart went to the high line and dove down right in front of Kemenah with the lead. He was able to race away and Kemenah lost momentum, allowing Craig Dollansky to pass him for second at the end of the race.
Australian Kerry Madsen charged to a seventh-place finish after starting in the 24th and final spot.  Madsen was lucky to make the transfer into the A-Main, moving into the field when Jason Meyers was penalised for failing to go direct to the scales after finishing in the final transfer spot in the B Main.
After the opening night of qualifying Stewart leads the points chase on 470, tied with Tim Shaffer.  Jason Johnson is third (468) followed by Madsen (464) and fellow Aussie Lynton Jeffrey fifth on 462.
A further 57 drivers will qualify this evening including Steve Kinser and Donny Schatz along with Australians Brooke Tatnell, Mitchell Dumesny, Ian Madsen and Skip Jackson.