Jeff Grech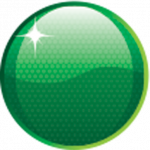 Drivers are measured by the success they have had on the track. It's all in the stats – poles, wins, Bathurst victories, Championship crowns and so forth. The higher the numbers the more they are lauded. If the same formula can be applied to motorsport professionals away from the focus of the camera then Jeff Grech would go down as one of the greats of Australian motorsport.
Grech was involved in professional motorsport for almost 30 years and was once one of the most influential people down pit lane.
Countless race and round victories were overshadowed by his 10 Bathurst and eight Australian Touring Car/V8 Supercar Championship wins.
Grech's career started with the Holden Dealer Team (HDT) in 1982 as a mechanic on Peter Brock's and John Harvey's Commodores. He tasted Bathurst success for the first time a year later when Brock, Harvey and Larry Perkins shared driving duties and won the 1983 race. A year later the team went 'back to back'.
"In the early 80s I had a stint in the drag racing industry over in America then came back and got involved in what was then called the Holden Dealer Team and basically stayed in touring cars," Grech told Speedcafe.com.au.
"Working at the HDT back then was the pinnacle, I was lucky to be invited in really.
"Larry Perkins walked past me while I was looking at the car and said 'What are you doing this weekend, cock?' He needed someone to go away with the team and that's how it happened.
"That was the CRC 300 at Amaroo Park, after the weekend Larry invited me to be a part of the team on a full-time basis.
"We only had a small team of five people, but we had a great time, all the success was unbelievable."
With some time spent in Europe running Brock and Perkins at famous races like Le Mans, Grech worked at HDT through to the end of 1985, then in 1986 he moved across to Perkins Engineering as the team's work shop manager, where he stayed until 1990.
"When the turmoil happened at HDT in 1985, I was one of the first ones to leave," Grech said.
"I'd just started working with John Sheppard at the Volvo Factory team and Larry called me to say that he was thinking of starting his own team.
"I kept in touch; he quickly started the team and I went to Larry's.
"He rented a factory of four walls and we had to bring our own tools and the only thing we had was two brand new body shells from Holden.
"It was hard work, but there are a lot of good memories. I really enjoyed it. Larry was a hard teacher but a very good one."
In 1990, Grech made a career move that was to prove fruitful. As new team manager at Gibson Motorsport he led the team that won two Championships and two Bathurst crowns.
In 1991 and 1992 Gibson's drivers Jim Richards and Mark Skaife dominated. 1991 saw Jim Richards win the last of his four championships with team-mate Mark Skaife second. The next year the tables were turned, with Skaife winning the first of his five titles and Jim Richards taking the runner-up honours. Teaming up together in their Nissan GT-R, the pair won Bathurst two years in a row in 1991 and 1992.
"Mark and Fred (Gibson) approached me to come over to them," said Grech.
"The Nissan was an awesome thing, it was so sophisticated. It was complicated at the same time, but awesome."
In 1993 Grech moved teams, this time to the powerful Holden Racing Team (HRT) and Holden Motorsport. Grech was the Team Manager and then Director of the most popular team in the history of the Championship.
"John Crennan approached me to go over to HRT," said Grech.
"At that time I was thinking of leaving the sport because I had a young family, but I thought Crennan might get the factory team back to where it should be and he saw me as being a part of a fresh start. I ended up being there for 12 years."
During his time at HRT, Grech was responsible for starting the careers of current V8 superstars Craig Lowndes and Greg Murphy (amongst others) and won a further six Bathursts, including five-in-a-row between 2001 and 2005 (including Kmart Racing) and six V8 Supercar Championships.
"My ambition was to get young people into the sport," Grech said.
"The 1995/1996 era with Craig (Lowndes) was the most enjoyable time of my motorsport career, particularly '96.
"It was fantastic, we had the young bloke (Lowndes)and Brock as well.
"We got Craig into the system, with both Tom Walkinshaw and Holden thinking it was too big a challenge, but Crennan backed me and we had a great time.
"My favourite memory was 1996 Bathurst with Murph (Greg Murphy) and Craig.
"The build-up was massive, Craig had had a motorbike accident, which we tried to hide from the media, and we were warned he might not recover in time for the race.
"We had every specialist known to man working on him.
"The day itself was tumultuous, with the weather and the build up. We won the race which was very satisfying, it was just enormous.
"All of us really wanted to cap that year's Championship success with a Bathurst win."
After leaving HRT he had a short stint at PWR Racing (Kees Weel's team) and then accepted a job as team manager at Tasman Motorsport, with rumours of a potential gig at DJR.
"The talks with DJR got serious," said Grech.
"When Tom (Walkinshaw) bought HRT back and Craig Wilson returned, I knew, ultimately, that I'd eventually have to go.
"Steve Chalker (then managing DJR) and Dick (Johnson) approached me.
"We got a far way along in discussions, it was a long process and I'd almost signed the contract and then Chalker left and things changed dramatically and it never eventuated."
During his time at PWR and then Tasman, Grech found it difficult to adapt to business models that differed to what he's experienced at HRT.
"It was frustrating at PWR and then Tasman given the success I'd had because the whole business structure and their reasons for racing were different to the places I'd previously working at," said Grech.
"With both teams I ultimately wanted to get back into it and build a good team, trying to replicate the success I'd had in the past.
"In the HRT days I guess I was fortunate to run the team the way I wanted to run it (within the guidelines of the board), at PWR and Tasman I found it hard to adapt to the ideas they had when it came to going racing."
In October of 2009, having narrowly missed out on an 11th Bathurst win with Murphy and Skaife in the Sprit Gas Commodore, Grech decided that his tenure in motorsport had come to an end and he left to pursue other interests.
"I've actually started a venture up in Western Australia's Pilbara region, I have two trucks that I charter for a company called EarthEx," said Grech.
"I met the owners through motorsport and when the Tasman thing was over I was given the opportunity to open my own business contracting to them.
"I drive one of the trucks and employ someone else, so it's hands on.
"It's been terrific and I haven't looked back."
These days Grech doesn't get much opportunity to keep a close eye on motorsport and he shows little interest in returning to the industry. The closest he has got to V8 Supercars lately is assisting with the earthmoving and construction on the extension works at Kelly Racing's facility in Braeside.
"I don't follow the sport as closely as I used to mainly because of the isolation that comes with operating out of WA's top end," said Grech.
"I think it's someone else's time to have a turn. I'd probably find it hard to adapt to the changes that are coming into the sport.
"I'm so committed to this venture of mine, I can't see myself returning to motorsport."
See below video of HRT's 1996 Bathurst win with Lowndes and Murphy, the race Grech credits as his career highlight.