New Commodore VE Series II to debut at Island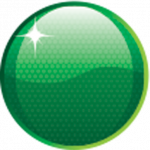 The Toll Holden Racing Team, TeamVodafone and Paul Morris Motorsport will debut the new Holden Commodore VE Series II at the L&H 500 at Phillip Island next month.
With Holden's new Commodore VE Series II set to be released to the public in late September, VE II will make its race track debut to coincide with the new, restyled road car.
The changes between the first generation VE and the VE II are mild. VE II is flatter in the bottom section of the front head light, the grill is deeper and larger overall, and a styling line along the top of the bumper has been removed for a smoother finish.
At the rear of the car, the tail lights are different and the boot lid extends further out from the centre.
While the cosmetic changes are considered mild, Holden has been through the mandatory mid-year homologation review, which was recently approved by V8 Supercars Australia.
There is no requirement for the Holden V8 Supercar teams to run the new bodywork, although the three teams (HRT, T8 and PMM) who all carry significant backing from Holden will enter the new cars at Phillip Island.
The VE Series II will be mandatory for all Holden teams in 2011.
V8 Supercars Motorport manager Adam Perry told Speedcafe.com.au that parity of the new bodywork is not an issue and an aero test will not be required.
"We won't be doing any aero testing as we don't think there's an issue there," he said.
"All the paperwork has been done. They submitted an application a couple of months ago. We had a look at the design and showed it to the Ford homologation team, and they were comfortable that VE II didn't need any aero testing, and V8 board agreed.
"However, we always reserve the opportunity to force any manufacturer to do any aero testing.
"We are constantly monitoring the parity of the cars, but we don't have any concerns with the introduction of VE II."