Menard signing puts Childress back to four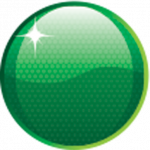 Richard Childress Racing will again be a four-car Sprint Cup team in 2011 with the addition of Paul Menard and sponsorship from his family's Menards home improvements business.
Menard will end a one-year tenure at Richard Petty Motorsports at the end of this season, meaning that RPM's two biggest sponsors, Budweiser and Menards, will both depart for RCR at the end of the year, with Bud likely to sponsor Kevin Harvick's #29 Chevrolet from next season.
While his sponsorship is an obvious attraction to signing Menard, the Wisconsin native is enjoying his best ever season in 2010, currently 23rd in the Sprint Cup Series standings in his fourth full season at Cup level.
The move allows RCR to rejoin Hendrick Motorsports and Roush Fenway Racing as a four car Sprint Cup team next season. Richard Childress' team expanded to four Cup entries in 2009, only to downsize back to three cars for this season following the loss of sponsor Jack Daniel's.
"Paul has developed into a very good race car driver, and we see his move to RCR next year as an opportunity for him to continue that progress," said Childress.
"At the same time, we feel Paul will contribute to the continued progress and success of RCR. Paul will fit in perfectly with our team of drivers at RCR, and they are all looking forward to working with him.
"We're also very proud to be aligned with Menards, one of the great family business success stories in American history."
Menard is excited to be joining current points leader Harvick, Jeff Burton and Clint Bowyer in the RCR stable from next season in the new multi-year deal.
"Richard Childress Racing has shown this year that they're headed on the right track," said Menard.
"Having three cars competing for the Chase and, ultimately, the championship is no small feat and they're on top of their game. With that in mind and having known Richard for the past 10 years or so, when this opportunity to join RCR came about it was a no-brainer."
At RPM the departure of Menard means that it will almost certainly downsize its four car Sprint Cup operation in 2011.
The team announced last week that it has re-signed AJ Allmendinger for the next two seasons, but current lead driver Kasey Kahne will drive for Red Bull in 2011 before moving to Hendrick Motorsports in 2012, while Elliott Sadler has admitted publically that he is unlikely to stay with the Ford team.
Australian Marcos Ambrose is rumoured to be driving RPM's #19 Ford with Stanley Tools backing next season, suggesting that operation will field at least two Ford Fusions in the 2011 Sprint Cup Series.