KELLYS IN USA – Rick on Yankee Stadium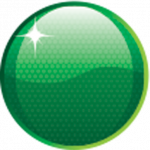 In the third of our columns from Jack Daniel's Racing drivers Todd and Rick Kelly as they tour the United States, Rick writes for Speedcafe.com.au after the pair received behind-the-scenes VIP access to Yankee Stadium as the New York Yankees played their biggest rivals, the Boston Red Sox.
To read Todd Kelly's first column from the Jack Daniel's distillery in Lynchburg, Tennessee just CLICK HERE. Todd's second column from the NASCAR event at Watkins Glen can be found HERE.
Enjoy!
In terms of sports it does not get any bigger than the New York Yankees. They are arguably the biggest and most recognised sporting organisation and brand in the world.
So to get a chance to see into the inner sanctum at Yankee Stadium and watch a Yankees vs Boston Red Sox game was a huge buzz.
The people at the Yankees were unbelievably kind to us. They brought us to the game early and gave us a tour of the new Yankee Stadium. It was impressive even when empty!
We also got to visit Monument Park, which is an area dedicated to former Yankees legends who have had their numbers retired.
It was really interesting to hear the stories about our Jack Daniel's Racing numbers, 7 and 15, which have both been retired.
Fifteen belonged to Thurman Munson, who was the catcher and captain for the Yankees in the Seventies, but he died in a plane crash at his peak. The story of how the Yankees won their next game after his death in the bottom of the ninth was pretty special.
For Todd, number seven belonged to Mickey Mantle, who we found out was a 'switch hitter' in that he could bat both left and right handed. That's pretty incredible.
Before the game we stood on the field and watched the players warm up and do some batting practice. As the stands filled up we felt pretty privileged to be down on the grass so close to the players. 'A-Rod' was just hanging out right next to us just a few days after he hit his 600th home run!
We had a chat to the Yankees third base coach Rob Thomson, who used to coach in Australia. The first pitch was not far away but he took the time to have a chat and help us learn the game.
Then we went to our seats and I got to tick another item off my bucket list – eating a hot dog at Yankee Stadium. If you are ever in the States you should definitely do it.
As a kid I had a Yankees cap, but lost it camping one time, never to be found again. So I finally got myself a Yankees cap again – but this time from Yankee Stadium.
– RICK KELLY