Ex-Bullas Falcon sold to Group 3 entrant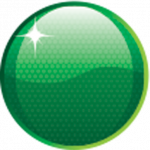 Two-time Touring Car Masters Champion Gavin Bullas has sold his old Ford Falcon XY GTHO to current Group 3 series leader Tony Karanfilovski, who plans to campaign it in Group 1 next year.
Karanfilovski joined the Touring Car Masters series last season with his attention-grabbing Alfa Romeo GTAM 105. He will trade that car in at the end of the year, stepping up to the top class.
The ex-Bullas Falcon was on lease to Rod Wilson throughout the 2009 season, finishing with a podium result at the Adelaide street circuit.
For now, Karanfilovski is determined to wrap up the Group 3 class, but is looking forward to getting behind the wheel of his new mount.
"At the moment, I'm still very focused on winning the Group 3 title this season," he said.
"I've really enjoyed racing the little Alfa, and I'd like to finish with it on a high.
"I've had my eye on the Group 1 cars for a while now and the opportunity came up to buy the Falcon and it all just fell into place.
"I've never raced a big, powerful car like the XY before, so I've got a really good challenge ahead of me, next year.
"Mechanically, I don't plan to do too much to the car before next season. I need to get familiar with it first before I start making too many changes.
"We intend to give it a good freshen up, and then next year we'll see where I'm at and where the car's at and start development from there."
Karanfilovski hopes to lease his Alfa GTAM for 2011 to keep the racy Italian competing in the Touring Car Masters Series, presented by Autobarn.