Car #33 – Castrol EDGE Endurance Countdown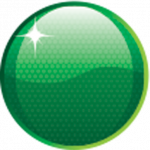 Today, the Castrol EDGE Endurance Countdown looks at the #33 Fujitsu Racing Holden Commodore VE entry of Lee Holdsworth and David Besnard.
Is this combination the biggest dark horse in the field?
It's hard to call them a 'dark horse' or a 'smokey,' considering that the Fujitsu Racing cars are never too far away from the front, but compared to some of the heavy-hitting teams, this one always seems to fly under the radar.
Holdsworth is currently seventh in the championship, a long way off the lead, so winning the title this year is unrealistic, which will allow him to focus solely on results, rather than his series hopes.
His team-mate David Besnard is a proven performer, with two podium finishes in 2007 and 2008, and if Safety Cars had fallen his way last year, he could have won the Bathurst 1000 …
And don't forget, this entry will have a brand-new chassis for the V8 endurance races. CLICK HERE for Speedcafe.com.au's latest news story.
See below for today's Castrol EDGE Endurance Countdown – exclusive to Speedcafe.com.au. Remember, a new Castrol EDGE Endurance Countdown will be uploaded each morning at 9am (including weekends), leading up to the L&H 500 Phillip Island on September 10-12.
Car #33 – Fujitsu Racing/GRM Holden Commodore VE
LEE HOLDSWORTH
Age: 27
Lives: Melbourne, Victoria
Debut: 2004 (with Mark Noske)
Starts: 6
Best Finish: 3rd (2009 with Michael Caruso)
DAVID BESNARD
Age: 33
Lives: Gold Coast, Queensland
Debut: 2000 (with Tony Longhurst)
Starts: 10
Best Finish: 2nd (2007 with James Courtney)
* All statistics relate to the Bathurst 1000