Bruce Garland finishes second in Thailand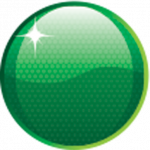 After a week of racing across country, through jungles, over and under river crossings, Australian offroad racers Bruce Garland and Harry Suzuki have finished second outright in the Asia Cross Country Rally.
The Sydney-based duo and their 2010 Dakar-spec Isuzu D-MAX 4×4 ute had hoped to win the event, but dramas early in the week and on the final day (Wednesday, August 11) put paid to their plans.
"Today's first stage was supposed to be about 35km long but it ended up being about 30km shorter because of more flooding," said Garland.
"The set-up guy got stuck around the five-kay mark, so that's where the finish line had to be.
"Then it took about two hours to turn around, winching ourselves into U-turns to do it because there were these huge ravines either side of the track. After that, we went back to town for a short flash stage around the streets to finish it all off.
"It was actually more slippery today than yesterday and yesterday I felt like I had walked on ice rinks with more grip than we had on the mud.
"The conditions have been just diabolical – but we would have been in even more trouble without our Bridgestone mud tyres. They have been fantastic – when we've been on the road and not swimming!"
Despite the conditions, Garland says the event has been a lot of fun but fun wasn't what the Isuzu MotorSports crew was having three days ago when they became hopelessly bogged on the first real day of competition. Garland says he and Suzuki cannot believe they managed to reach the podium after the incident – they fully expected to be out of the running.
"They had warned us the water was about half a metre deep but it was probably about three times that much when we got there. It was up to the dashboard. Everything got soaked – our phones and our cameras," said Garland.
"Harry thought he was going to drown because the cabin was full of water, and then we had to swim the tow rope to shore, so the recovery vehicle could pull us out. But we got going again, and we were back in the battle.
"So while first would have been best, we're pretty pleased that we actually got a result."
The rally kicked off with a Prologue in Pattaya last Saturday (August 7) and finished at Phrae (near the Laos border) yesterday (August 11). It was supposed to cover 2010km of jungles, swamps and river crossings but torrential rain forced several stages to be shortened.
Garland and Suzuki last contested this event in 2000 and came second. This time around, the rally marked the first stage of the team's campaign for this year. Next stop will be the Australasian Safari in WA in September, where they will debut a new Isuzu D-MAX.
If all goes well, that car will be on the boat to Buenos Aires in late October in readiness for a January start in the 2011 Dakar Rally. Garland impressed during the enduro's South American debut in 2009, finishing as first diesel ute, first production chassis car, first 'amateur' (non-factory) crew and 11th outright, out of nearly 200 cars. A service-related quirk thwarted their Dakar assault this year.
The Australasian Safari starts in Perth on September 17 and finishes in Esperance on September 25. The 2011 Dakar Rally crosses Argentina to the Chilean coast and back over the fortnight of January 1 to 16 next year.