Steve Owen: Pressure, double duties and the future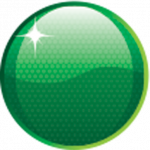 Steve Owen is just weeks away from the biggest races of his motor racing career – partnering Jamie Whincup in the #1 TeamVodafone Commodore VE at Phillip Island, Bathurst and the new Gold Coast 600 event.
Owen currently leads the Fujitsu V8 Supercars Series and has established himself as one of the best 'non-regular' V8 drivers of the past few years … or is he?
In today's Castrol EDGE Endurance Countdown, six-times Bathurst 1000 winner Larry Perkins says that Owen will be under pressure to perform for what is the best V8 team.
Speedcafe.com.au News Editor Grant Rowley spoke to Owen to ask about the pressure, his expectations and the future.
SPEEDCAFE: In today's Castrol EDGE Endurance Countdown, Bathurst legend Larry Perkins says that you are perhaps one of the co-drivers with the most pressure – pairing up with Jamie Whincup. Do you think that's a fair comment?
STEVE OWEN: I look at it the other way. In years gone by, I've had to be the lead driver in a second car, trying to compete against guys like Jamie, James Courtney and Garth Tander and those sort of guys. This year, I don't have to compete against them. I have to race against the co-drivers – your (Warren) Luffs, (Luke) Youldens and those sort of guys.
In a way, I feel like it is going to be an easier year, even though we are looking for better results. In a lot of ways, the pressure is off me, because I don't have to try and take on those guys.
SPEEDCAFE: Do you acknowledge that this is your best chance to win these big races?
SO: Absolutely. I've always gone to Bathurst in the second car and looked for a top five. If you did that, you've done well. The aim this year is to win, and that's going to be a different approach. It has been good doing the Fujitsu Series this year, where everytime I go out on the track, I expect to win. I think that should put me in a good position.
SPEEDCAFE: What are your instructions, or what directive you've been given by Triple Eight for the enduros?
SO: We haven't discussed it a huge amount yet. Obviously, I'm there to help Jamie's championship.
You need to be flexible in those races and deal with situations as they arise. You can have a faultless race, you could have mechanical problems and limp it home, you just don't know. We haven't discussed it yet, I'm sure we will, but I do know that Triple Eight don't leave anything to chance. They will cover everything …
SPEEDCAFE: From your limited experience within this team, how do you compare T8 to the other teams you've driven for in the past?
SO: The thing you realise very quickly is that it makes you reluctant to go away and race against them!
Spending time with them makes you realise why they do such a good job. They're not doing anything revolutionary. They've just got the best of everything – best sponsors, best drivers, best engineers, best team owners – that's why they get the results. It's a smooth operation, and honestly, it's an awesome opportunity for me to be apart of it.
SPEEDCAFE: You'll be competing in both the Main Series race and the Fujitsu Series at Bathurst. Is that an advantage?
SO: Yeah, absolutely. When I won the Fujitsu Series in 2008, I did both races. I was with DJR in the Main Series that year and it was one of my most competitive outings. Roland (Dane, team owner) is pretty happy for me to do both races. It means I don't need as many miles in Jamie's car.What we're going to do is try and make my Fujitsu car a little similar to how the #1 car is. All those things combined, I think it will be a big advantage.
SPEEDCAFE: It must be hard to get two cars built in different workshops with different philosophies and try and get them to do similar things?
SO: Yeah, you're right, it will be. The cars don't feel vastly different. The set-up philosophies are pretty similar, especially if you compared a T8 car to a HRT car – they achieve their lap times a lot different.
In the Murphy car, they're running a different brake package, so we're going to revert to what Jamie has been running so it is easier for me to jump from one to another.
When I did both series in 2008, my Fujitsu car had a H-pattern gearbox, and the DJR had sequential. They were worlds apart, but by doing the races, it still helped quite a bit. If we can make the two cars similar, I'll be in a much better position.
SPEEDCAFE: You've got the biggest races of your career coming up, but are you thinking about next year yet? What does the future hold? Get another good endurance drive, or try and get a full-time ride?
SO: I'm not looking at anything beyond the three endurance races at the moment. I've got to make sure I'm on top of my game fitness wise. We've got some test days lined up, then I'll concentrate on Phillip Island, Bathurst and Surfers Paradise. I haven't thought about next year yet. It depends how the driver rules go for this year – if V8s like it, they'll keep and if not, they'll change it back.
As for the full-time thing, I've raced with underperforming teams before. I don't want to go back and do that again. There are only a handful of teams that are doing the V8 Supercars Series at the top, and if I can't get a drive with them, I wouldn't see it as a positive step.
See below for today's Castrol EDGE Endurance Countdown, featuring the #1 TeamVodafone Commodore VE of Jamie Whincup and Steve Owen …