Sieders team pulls out of V8 endurance races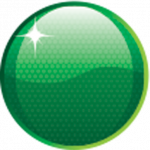 The Sieders Racing Team has withdrawn its Wildcard entry from this year's V8 Supercars Championship Series endurance races at Phillip Island and Bathurst.
The total number of entries now for the L&H 500 Phillip Island and the Supercheap Auto Bathurst 1000 is 31.
The Sieders Racing Team, who competed as Wildcards last year, were granted a Wildcard by V8 Supercars Australia, with David Sieders and Andrew Fisher set to complete the driving duties.
A budget shortfall, plus other factors, have seen the team withdraw their bid to compete in the Championship Series, five weeks away from Phillip Island.
The New South Wales-based team notified V8 Supercars Australia of its decision today.
Team driver Sieders told Speedcafe.com.au that it is a shame that he will not get the chance to improve on his Wildcard efforts from last year.
"It's very disappointing for the Sieders Racing Team, considering all the work we've put in to try and make this happen," he said.
"We were trying to do the deal with a number of parties, but there were a few unknowns that we couldn't tick off at this point.
"We could have kept going and tried to make it happen, but there were too many variables that could have spoiled it, especially being just four weeks out from a big race like Phillip Island.
"We have the V8 Supercars Series as a whole at the top of our minds. It's better off not detracting from the event by pulling out very close to the meeting, or turning up with a below average equipment. We want to be a help to the whole category, not a hindrance.
While Sieders and Fisher miss out on a chance to race with the V8 Supercars regulars, they will both race at Phillip Island, competing in the Yokohama V8 Utes Series.
"We can now focus a lot more now on the V8 Utes," said Sieders, currently fourth in the title.
"I'm leading the Rookie of the Year title, but I'm also shooting for the main championship. We had some motor problems recently but we've sorted those so I hope that can help us get back to the top step."
While the Sieders have withdrawn its entry, there are still 31 hot entries in this year's V8 endurance races. Each day for the next 30 days, Speedcafe.com.au will preview them in the Castrol EDGE Endurance Countdown. CLICK HERE to view today's first preview …