Shannons Nationals title fights heat up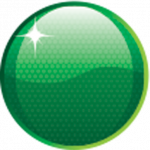 There are championships on the line this weekend as the Shannons Nationals Motor Racing Championships head to Morgan Park Raceway.
None of the six categories competing championships have a title wrapped up yet, meaning that season honours are up for grabs.
One of the hardest fought battles this season has been in the Australian Saloon Car Series, with the Ford versus Holden category seeing a resurgence in competitor numbers. Over 30 competitors will compete at the Queensland circuit.
Heading into the penultimate round of their season this weekend, Tim Rowse leads defending Champion Shawn Jamieson by a slender 10 point margin.
Jamieson bounced back strongly after a disappointing round at Winton Raceway in June to win at Eastern Creek in July, setting up an enthralling fight for the title.
"I've been talking to Kris Walton about the changes to the track, and he tells me that there is a nice big sweeper where you will be able to pick up plenty of speed, so it should be good fun," Jamieson said.
"With some of these top Queensland guys like Kris and Grant Gatland racing, it will really put the cat amongst the pigeons at the front of the field.
"Grant is a gung-ho little racer, it will be good to have him out there again, it was a top battle we had at Morgan Park last year.
"The problems at Winton weren't very good. It took the wind out of our sails a bit, but it was good to bounce back at Eastern Creek."
The battle for the Formula 3 Australian Drivers Championship is also on the line, with the open wheel category making its Darling Downs debut.
Australian Tom Tweedie, New Zealander Mitch Evans and Briton Ben Barker are all locked together at the top of the leader board after five of the scheduled eight rounds, with Morgan Park shaping up to be a decisive clash.
Current Queensland Racing Car Champion Roman Krumins makes his second championship start following on from his debut at Phillip Island, and he hopes that years of local knowledge will work to his advantage.
"I think that the young international guys are going to come to terms with the circuit pretty quickly, they're all very talented drivers," Krumins said.
"That said, I've done a lot of laps around the old part of the circuit which is very technical, so that should play into my hands early in the weekend.
"Everyone is taking a bit of a punt on set up and gearing; a lot of people saying that it will be like Winton, but we have our own thoughts on the matter.
"The old part of the circuit is more dependant on mechanical grip, while the faster section is more about aerodynamics, so wing settings will be very important.
"It will be very interesting to see how the other local Queensland guys go; Chris Gilmour has done a lot of laps around the old section of the track, while Ben Gersekowski and Jimmy Mann will be very quick out of the box too."
The Australian Manufacturers Championship returns to the circuit for a pair of one-hour long races, following on from the success of the inaugural Dial Before You Dig Australian Six Hour at Eastern Creek Raceway last month.
Jake Camilleri put in a giant killing performance to finish on the outright podium in his Mazda 3 MPS at the corresponding meeting 12 months ago, and the Brisbane based driver is looking for another big result on home turf.
"I'm really excited about the weekend, I always like racing at Morgan Park, and it will be good to compete in front of a big home crowd again," Camilleri said.
"I've done lots and lots of laps there over the years, and I think the improvements should make the track even better.
"The all-wheel-drive cars probably have an advantage over us coming out of a couple of the tight hairpin corners, but the Mazda 3 MPS is really quick through the fast flowing sections, which is what makes up the bulk of the new part of the track."
Joining Camilleri on the grid will be a mixed bag of production based racers, including Mitsubishi EVOs, a Subaru WRX Sti, a Ford FPV F6, a HSV Clubsport, Renault Clios, BMWs and a Holden Astra, which will be piloted by series front runner Garry Holt.
Currently running in third position in the Kerrick Sports Sedan Series behind Darren Hossack and Trent Young is four times Queensland Champion Bob McLoughlin, another competitor who is hoping that years of Morgan Park experience will be count in his favour.
"I've had a drive around the new extension in a Landcruiser and inspected it by foot, and the changes look fantastic," McLoughlin said.
"We've been talking about what we think a good lap time will be, and somewhere around the one minute 15 second mark should be on the pace.
"It's great to be running third in the championship, but we've only made it there by being consistent and finishing races, touch wood, we're looking forward to another good outing this weekend."
McLoughlin rates Hossack, Kerry Baily, Dean Randle, Young, Scott Butler, Bobby Ervin, Chris Donnelly, Charlie Senese and Dean Camm as the cars to look out for at the front of the field.
Rounding out the line up for an action packed weekend of motorsport is the Rockpress Australian Superkart Championships, and the Porsche GT3 Cup Challenge presented by Mission Foods.
The Superkart title will be decided over the weekend, with Gary Pegoraro holding a slender advantage over Darren Hossack, while the all-Porsche class is being led by Queenslanders Matt Kingsley and Roger Lago.
The first time competitors will hit the newly extended Morgan Park Raceway will be on Friday, August 13, before two full days of action starting at 8:15am on Saturday and 8:45am on Sunday.
Admission is $15 on Saturday, $25 on Sunday, with weekend passes available for $30, and for children under 14 years of age, admission is free.