Max Papis looks to V8 Supercar future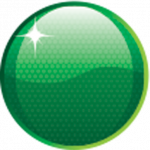 Italian driver Max Papis is looking into a full-time future in V8 Supercars in Australia.
The 40 year old has been a regular fixture on the North American racing scene for a decade in sportscar, Champ Car and NASCAR competition.
Currently racing on a partial schedule for Germain Racing in the Sprint Cup Series, Papis told the Gold Coast Bulletin that his love of Australia and V8 Supercars has combined to make V8s his next target.
"The V8 Supercars have always fascinated me," Papis told Gold Coast Bulletin columnist Brett Murray.
"I would love to drive at Bathurst, but coming to Australia full-time is something I would seriously like to do.
"I have always loved Australia, especially the Gold Coast, and the racing is great.
"It reminds me of something between some of the sportscar stuff I have done and NASCAR, but with more technology."
Papis spoke with Kelly Racing co-owners Todd and Rick Kelly at the Watkins Glen NASCAR event over the weekend, where the Kelly brothers were on a week-long tour of the United States with major sponsor Jack Daniel's.
Papis was a race winner in Formula 3000 and made seven Formula 1 Grand Prix starts in 1994 before moving his attention to the United States.
'Mad Max' enjoyed most of his success driving for Bobby Rahal's team at the height of the CART era, winning three races in the 2000 and 2001 season.
Papis has spent the past few years racing in all three NASCAR championship divisions, highlighted by a best finish of third at Nationwide level and eighth place in Sprint Cup.
Papis' love from Australia pre-dates his visits to the Surfers Paradise Champ Car event, where he finished on the podium, all the way back to his days in karting where he raced in international level events at the now-defunct Oran Park track.